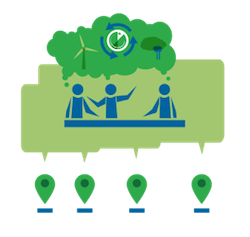 What is the Board of Stewardship?
The OSCEdays Board Of Stewardship (BoST) is an open international group of people taking care of the global OSCEdays Project. The BoST uses an open transparent collaboration workflow and meets in an online video conference Monday every two weeks to discuss and decide in a democratic way about the future of the OSCEdays. The blue 'global coordination' categories on this forum is where that collaboration happens.
Check the Board Of Stewardship TO-DO-LIST and sign up to a task (within BoST or out of it)
Join Us
The Board is open for new people at any given time (see below for more info).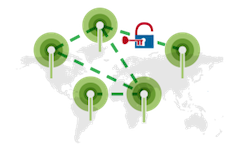 Current Board Members
@Silvia Silvia Leahu-Aluas (Indianapolis), @Gien Gien Warney Wong (Cape Town), @nicustasia (Yangxin) @RicardoRug (Bogota) @seigorobinson Seigo Robinson (Cambridge), @transitionmica Maike Majewski (pausing), @Qing Xiuqing Zhang
Former Members: (see history) @Lars2i Lars Zimmermann (Berlin), @sharmarval Sharon Prendeville (London), @cameralibre Sam Muirhead | @Jaime Jaime Arredondo | @TechnicalNature Ercia Purvis | @Melanie_Tan Melanie Tan | @unteem Timothee Gosselin | @jose.urra86 Jose Urra | @JayKay Johnny Kerkhof | @JuliaP Julia Perera |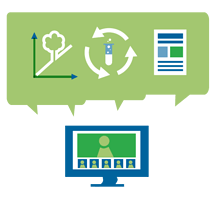 Join the Board (Call for Stewards)
Do you like to become a member of the Board Of Stewardship and guide it together with others creatively? You are very welcome to do so. Here is how to join:
(1) Make yourself familiar with the work and discussions happening in the forum. (Maybe start contributing already).
(2) Join a call - the Board meets every two weeks (Mondays) in a video call. You can find the dates for this calls by following the 'Board Of Stewardship' category on the forum. New calls are announced a few days before the call with the Agenda of that call. Just leave a comment under the announcement or here and we will happily invite you to the call. Meet the rest of the board and see if you like it there and start contributing.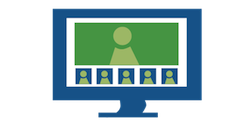 ---
#MEETINGS & MINUTES
We meet Mondays every two week at 7pm GMT Compare your time zone to GMT.) Every second call is dedicated to Operational Work.
You can find topics with the Agenda and documentation of each call in the Board Of Stewardship Category.
---
###Upcoming BoST Calls 2018
8 Jan (Operational Work)
22 Jan

5 Feb (Operational Work)
19 Feb

5 Mar (Operational Work)
19 Mar

9 Apr (Be aware. It is a 3 week break because of easter) (Operational Work)
23 Apr

7 May (Operational Work)
21 May

4 June (Operational Work)
18 June
---