Meeting of the provisional and open OSCEdays Board of Stewardship (BoST) - See full list of BoST meetings here.
---
We will meet at 10am GMT on Skype on March 28, 2016
Do you want to join? Let us know - ping @Lars2i and @sharmarval
##AGENDA
What should we discuss? Please add things here (post is a wiki) or as a comment below.
MODERATOR of this call: @cameralibre
##1 Hi
Who is going to document?
How are you? / Do we have new people in the call? Please introduce yourself and tell us how you are today.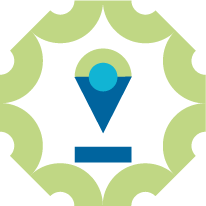 ##2 New Timing for BoST Calls!
###A Dates
We meet today on the third monday of the month. Initially we said to meet every first and third monday. So following our two weeks schedule in the future from now on we will meet on the second and fourth monday. Next Calls are on: April 11, April 25, May 9.
###B Times
As discussed in the last calls we will alter every two weeks the time to be able to include all parts of the world. We have now two new timeslots.
10am GMT
7pm GMT - Be aware this has changed as well! Since now most europe based people have switched to summer time (day light saving) we have to switch from 8pm GMT to 7pm GMT - otherwise the call would be too late. In your local time the time will be the same. Just the GMT part changes. The info is more important for people that don't have daylight savings.
NEXT CALLS THEN:
April 11, 7pm GMT
April 25, 10am GMT
May 9, 7pm GMT
To compare to your local timezone Worldtimebuddy is doing a great job.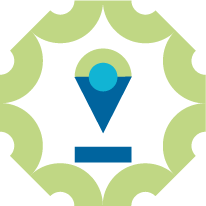 ###Important
Please, in the future, if you can't make a @BoST call leave a note under the Agenda of the call you will not be able to attend. It is easier to know that way. thx.
##3 Founding delayed: What to do? First members gathering vs. new founding meeting.
As written here in a comment from March 2016 we got feedback from the court. They demand that we add something to our statutes. I made a mistake and not copy to the statutes how members can leave the association m( - very sorry for that. They demand that we have a members gathering to make the change. We have two options now.
###OPTION A. Members Gathering
Problems with this:
according to our statutes this is a very long process. 8 weeks from announcement to actual decisions plus 6 weeks till all the decisions are legally fix.
It would take a lot of energy to set up the complex online voting process / it would overlap in time and compete in attention with the event.
Initially was planned to have the first gathering after the event - as a way to keep the community involved and invent the whole thing.
###OPTION B. We found again.
We just do a new founding meeting. This we can do immediately. Because we are not bound to the 8 week rule.
Problem is, it would cost us ca 150 Euro extra. (yes, and a new founding meeting, but this is not too complicated.)
###What to do?
@djcoco suggested to go with the members gathering. Because we are already half through the door. The members thing was the only change the court demanded. And maybe next time, when we found again, they find something new . . .
They gave us 3 months to do the change. Which is impossible because 8 weeks plus 6 weeks - is already 3 months . . .
What do you think? I'd suggest I call the court and ask if they are ok with giving us 6/7 months to do the change in a regular members gathering. Then we can still have it after the event and as a way to involve the community. But then the first inline process would already include something strange, complex and unappealing like a small change to the statutes . . . s****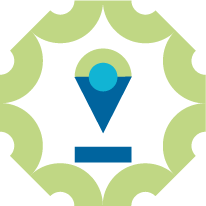 ##4 News: We have "Stories from 2015" now on the page
Strange that this comes so late. But as agreed in the last call and followed by the discussion here we have now some selected stories with outcomes from last year on our page. Do you have anything to add? Any feedback? Let's discuss now or add to the discussion.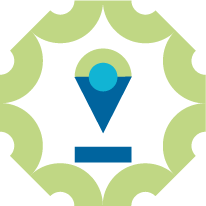 ##5 Newsletter No2 is in the making
@Jaime & @sharmarval are in the process of putting together a new newsletter. Feel free to add suggestions and support them in that task.
In that process they decided to use Mailchimp for it from now on. It is not Open Source :-(. But after checking the Open Source Solution we had in place they found that this solution was not developed enough.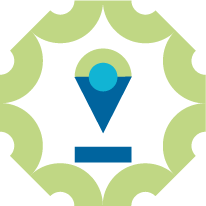 ##6 Progress in fundraising
###I Fixit is Partner
Great I Fixit will sponsor each event with a free repair kit and the global event with their media outreach.
###Jaime has a new strategy!
@Jaime has set up a fantastic new sponsorship strategy. It is all in the sponsorship category. Have a look there. Next week he will give us an introduction I guess.
###Donation of "half an intern" from the CRCLR lab
I discussed with @simon in Berlin. Maybe the CRCLR lab will sponsor/partner with us - and dedicate 50% of the time of one of their future interns to the global OSCEdays.
###Place a big (local) partner on the page?
Just a question: In Berlin @Ina managed to get a well known and big company as a challenger/sponsor of the Berlin event for now. I (@Lars2i) will be in the call with them. And I wonder if I should offer to them to go also on the main page of OSCEdays. As long as we lack big partners it will be hard to get others on board. To place them on the main page could make things easier. But they are local challengers/sponsors (for now). And where to draw the line? If we give this to one event … we should offer this to all local events. Or can we make an exception here. When global is funded it is also good for all local events. What do you think?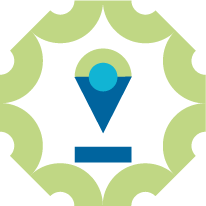 ##7 Resources: Any ideas how we can get more resources in
Situation: If you count everything together we have right now for actual organisational work in the global part not even a single full-time person. For everything from onboarding, to fundraising, to webcommunication to . . . We need more ideas how to get more resources.
Mentorship program: no progress. Still not sure if we will have the resources for it.
Maybe we get an intern for half of the time (see above).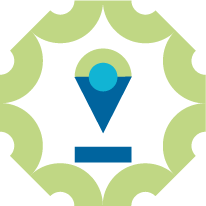 ##8 Picking up the discussion from Feb29: Continuity – maintaining momentum post-June (10min)
Now that the association is founded it's good to consider what happens after June to capture as much value as possible from the Days.
Here is the topic where we collect ideas for future activities and projects.
. . .
Anything to add?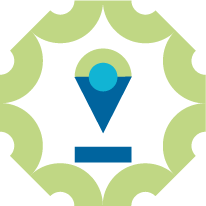 . . .
---
##Next Call
Next BoST Call is April 11, 2016, 7pm GMT
Who is going to be the moderator of the next call and the deputy?