Meeting of the provisional and open OSCEdays Board of Stewardship (BoST) - See full list of BoST meetings here.
---
We will meet at 8pm GMT on Skype on February 29, 2016
Do you want to join? Let us know - ping @Lars2i and @sharmarval
##AGENDA
What should we discuss? Please add things here (post is a wiki) or as a comment below.
MODERATOR of this call: @TechnicalNature
##1 Hi (10min)
Who is going to document?
How are you? / Do we have new people in the call? Please introduce yourself and tell us how you are today.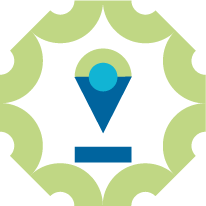 —PRESENT STUFF:—
##2 Video to explain OSCEdays 2016 (5 / 30min)
Start a Google Hangout after the meeting or schedule it for later to record a short video clip introducing OSCE and what is new in 2016. Should we do it?
##3 Communications: Tracking Talks we Do (5min)
I (me: @sharmarval) was recently invited to give a talk at the Maker Assembly event in Belfast. I can't go, but I'm also giving a lecture at Nottingham Trent University in the UK next week and it made me wonder if we track the talks where we mention OSCE Days. Is this something we do? If not, maybe we should as it could be useful information to show our reach to sponsors?
Lars: Erica started to post talks into the PRESS Collection – I guess we could collect both things in one place.
There is now a Folder in the OwnCloud Design Folder calles "Slides & Illustrations" where you can upload presentations you have used for others to build upon.
##4 Join A EU Research Grant Proposal (5min)
We are invited to join a cluster of research facilities and universities applying for a research grant. Partner info shared in the internal chat category (Internal because of sensitive Partner data.)
##4a Advocate Europe Grant (5 mins)
I've drafted the Advocate Europe grant. Just have a few clarifications about it and there is a voting system where you can win a community award, separate to the overall grant.
##5 Mentorship program development started (10min)
We started to develop the mentorship program.
Do you have ideas for cool mentors to approach? Please post there names in the comment section of the ONBOARDING MENTORS - Topic.

It is not really sure if we should start the mentorship program given the limited resources we have at the moment. Could someone imagine joining that team - do a view onboarding calls with mentors?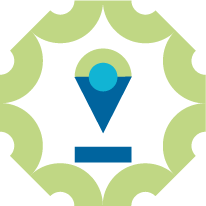 —FUTURE PLANS:—
##6 OSCEdays as part of GreenFest in October 2016 in Portugal (10min)
There is the possibility to make OSCEdays a part of the huge GreenFest in Portugal 2016. What do we think? Read more about it (and discuss also) here.
How can we get involved with them? How to communicate the Partnership?
##7 Continuity: maintaining momentum post-June (10min)
Now that the association is founded it's good to consider what happens after June to capture as much value as possible from the Days.
Lars: We will have the election then + evtl. preparation of GreenFest. But what else can we do?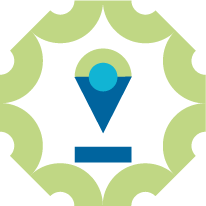 —TECH STUFF:—
##9 Info: New member to tech team (3min)
I asked @Jan_D (a member of the association) if he could imagine to help here and then with the tech-infrastructure. He would need credentials then. Jan is very reliable - he founded an ran a hackspace in Weimar for several years and is an active member of the Mozilla Community for example.
##8 Quick Info: Tagging on the forum (3min)
Hi, as many of us have admin rights in the forum - with the admin rights comes to possibility to add new tags to the system. Last year we said, that we want to have only a very limited number of tags so they are useful to find stuff. And if the tag cloud is too big noone uses it for search. So be wise with your powers and only add new tags that really make sense. Every tag less is a win.
##9 OwnCloud Public Folders? (5min)
How does the OwnCloud works for people. Can we make the Design-Folder public - so everyone can download stuff without Log-In or so? UPDATE: Sam answered the question today
##10 General Questions about the workflow here in the forum? (10min)
We develop this workflow here in the public forum and there is now also a Blogpost planned about that. Are there any questions about that? Things we need to improve.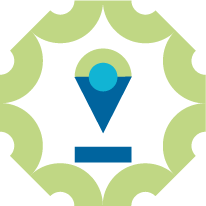 —ADD STUFF—
##11 . . .
–
[VIDEO RECORDING]
---
##Next Call
Next BoST Call is March 14 2016
Who is going to be the moderator of the next call and the deputy
Quick suggestion (Lars): I think in the first round where everyone gives brief updates or we have an introduction round the moderator needs to say who is on next. Usually in a physical meeting it is all kinds of non-verbal communication that makes the group know who is on next - or you simply go in the circle. But this is missing in a group call without video – that is the reason we have this strange pauses, we are all too polite
---