This is the READ ME First of the OSCEdays Berlin. It tells you who we are, what we do and how and how to join.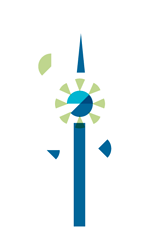 #Who we are?
We are @cameralibre @Lars2i @sophia @ina @transitionmica @Jan_D @Alice_audrey @Justine @JuliaP @Babaruna @Anna_Perrottet @Timm @OTTILIE @simonlee @Lucy @Arianna @Mayya + + +
There is a Facebook Group as well.
#What we do?
We are an open group accelerating Open Source for Circular Economy here in Berlin. We are developing and supporting challenges and projects for the OSCEdays event here in Berlin. And developing the OSCEdays event here for June 9-14 2016 as well (read about this below).
#How to Join?
We are open for new people anytime, online and offline

(1) A good start is to read this READ ME and have a look around in the forum - study the Berlin Categoryas well as the Berlin Tag. There you get a first impression and find open ends do contribute to directly online. Scroll down to see a list of teams working on the event and how they are doing it.
(2) Join a meeting. There are regular physical meetings at the CRCRL lab. Find dates below. Just come by and get an idea.
(3) Create a challenge. You can create an Open Source Circular Economy related challenge anytime here in the forum and present it at the event as well. There will be an open call for challenges. But you can do it already.
#Challenges
You can find the challenges for the June 2016 event in the PROGRAM
And you can ADD A CHALLENGE any time.
#Tasks, Teams & Communication
We work wherever possible transparent here in the forum (here is why). You can follow what is going on and join in.
TO-DO-LIST & open and answered Questions
[TEAM 2016] - DOCUMENTATION of the event
[TEAM 2016] - CHALLENGE organizing team
[TEAM 2016] - MEDIA & COMMUNICATIONS team
[TEAM 2016] - FUNDRAISING & PARTNERSHIP team
#Meetings
###OSCEdays Tuesdays Potlucks
We have regular meetings - OSCEdays Tuesdays - every 1st and 3rd tuesday of the month 7pm at Agora Mittelweg 50 (top floor) or directly at the KINDL Areal where the event will be. It is all in Neukölln. (See maps below).
The meetings are "Potlucks" - so feel free to bring something to eat

##Meeting List and Documentation
Meeting, May 31, 7pm Agora - OSCEdays Berlin Community Tuesday
Meeting, May 25 - 9:30 am Agora - Community Breakfast
Meeting, May 17, 7pm Agora - OSCEdays Berlin Community Tuesday
Meeting, May 12, 7pm Kindl Area - PLANNING PARTY \o/
Meeting, May 3, - 7pm. Agora, top floor - OSCEdays Tuesday Potluck
Meeting, April 19 - 7pm, Agora, top floor – OSCEdays Tuesday Potluck
Meeting, April 5 - 7pm, Kindl Areal – OSCEdays Tuesday Potluck
Meeting, March 29 - 7pm, Agora, top floor – OSCEdays Tuesday
Meeting, March 1 - 7pm, Agora - General OSCEdays Tuesday
Meeting, February 16 – 7pm, Agora – FOUNDING MEETING of the OSCE(days) e.V.
Meeting, February 2 – 7pm, Agora – Planning the Founding Meeting and structure for the OSCEdays Berlin Event
Meeting, January 19 - First steps for OSCEdays Berlin 2016
[Meeting, January 4] Happy new Year!
[Meeting, December 1] Challenge Creating Hackathon!
[Meeting, November 18] OSCEdays Berlin 2016 Meeting 1 – Plans
Older OSCEdays2015 meetings are in the 2015 READ ME
#The Event
To get an idea of the event last year check the documentation from 2015. Here are some facts about the 2016 event so far.
###TO-DO-LIST answered questions
Check the To-Do-List - they you can read about some of the stuff that is answered already - you can learn about the event from that.
###Zero Waste
We are going to create a Zero-Waste event. This will be amongst the challenges. Stay tuned for updates. @Justine is on this.
###Call for Challenges
The Call for Challenges is out. Pls. spread.
###Exhibition
At the meeting on december 1 we decided that the event should have an interactive exhibition, most probably on sunday. This will allow to invite a lot more people and gain media attention.
###At the CRCRL-Lab
We will be hosted by the CRCLR Lab - an exciting new space close to Agora dedicated to experiment and accelerate circular economy practices in Berlin.
###Talks
On Saturday we are going to have a stream of talks. Interested in giving a presentation? Get in touch with @Lars2i
###Help?
Care to help us developing the event? Get in touch with @Lars2i or @simonlee or just join one of the meetings.
Tel. 0176 218 65 009 (Lars2i)
#Trivia & Resources
OSCEdays Berlin Facebook Group
OSCEdays Berlin 2015 EVENT DOCUMENTATION
###CRCLR Lab - KINDL Areal (Our Venue)
once you are on the brewery area, you can see the "agora collective" banner on the building.

###Agora, Mittelweg 50
View Larger Map