Meeting of OSCEdays Berlin community. "OSCEdays Tuesday"
---
DATE & TIME: January 19, 2016, 19:00
PLACE: Agora, Mittelweg 50, Neukölln, Top-Floor
CALL: In case you can't find us call: +4917621865009
---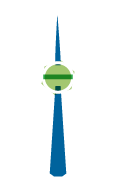 ##AGENDA
(INFO: Fashion Team is at Fashion Week
@Ina called saying that right now is Fashion week in Berlin. This keeps most of the textile and fashion team busy. So we will probably not see much of them today.)
###1 New People
Hello to new people and a little introduction round

###2 Challenges
Let's discuss challenges for the OSCEdays Berlin 2016
Questions:
What could the Call for Challengers for this year look like?
Can we come up with a list of ideas for people to reach out to and invite to be a challenger for the OSCEdays?
What can we offer the people? How can we support them? What can be cool tasks to work on.
###3 Partners
How can we get in companies? Do we have companies in mind? How can we explain companies the possibility of becoming a Challenger.
. . . please add
Post is a wiki
---
See you all
Info will follow in a minute