##Ongoing Open Collection
of thoughts, resources, projects and ideas on the Circular City. Pls. contribute to the discussion in the comments below.

---
CONTEXT:
This topic was created ad part of the [OSCEdays Open Labs on the Circular City 2016] (http://oscedays.org/dif-labs-2016) a collaboration of the OSCEdays with the Disruptive Innovation Festival 2016. Check the DOCUMENTATION of the Open Labs Event here.
The goal was to find ideas for ACTIONS and projects and later write them down as step by step guides so people can implement them in cities across the globe during local events.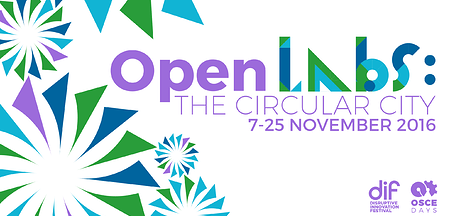 Study the

2016 Sessions on the Circular City for Inspiration.


---
###Update: ACTIONS & Projects Started So Far Below
Other Open Labs Activities
---