OUTLINE
This "Challenge" activity is part of the London/ READING OSCEdays on Saturday the 11th of June 2016, - Signup here
FOCUS
The focus will be around sharing, learning, meeting new people and exploring new places through a circular lens. Participants will have a chance to explore the city and engage in mapping the local activities and related places – putting circular initiatives on the map (literally). We'll be looking to create an open map of the towns circular related activities and connections that will be of use and can be built upon further by local groups. We'll also have a spot at the Green Fest as our hub for a few hours.
KEY CONSIDERATIONS
Making outputs evolvable, adaptable and open
Consideration of different audiences and engagement, communication, generla public, tech open source, circular economy, design knowledge
Practical tangible and almost instantly useable outcomes, resources, tools, templates
Input from previous work, reports, resources
WHERE AND WHEN?
WHERE : Reading / Meet at the Station main square
You can find it on openstreetmap
WHEN: 11:30am til …(free to leave whenever)
However - will will aim to convene at RISC/ pub around 3:30pm onwards to harvest/ share learnings/ experiences and activities and plan next steps - possible online input
TO BRING
We'll have paper and pens to hand, you may think about how you might want to document/ recorde experience - camera, phone …
Check the weather…there are quite a lot of outside activities going on during the day.
There's plenty of places near by for us to venture out and grab some lunch and after, a drink.
OUTLINE AGENDA AND TOPICS
Scene Setting
We want this to be a collaborative event - we'll be doing a bit of opening facilitation and getting to know who's here but then we'll all be exploring and working on aspects together in a very open agenda

this is your event to shape throughout the day too!
INTRO's & SHARING
We'll be sharing a bit on the Open Source Circular Economy days, what went on last year and what's happening this
TOPICS
Topic areas could include (but not limited to):
Collecting "Circular Stories" from local groups

Mapping local Circular related businesses and organisations - recycling, reuse, repair, remade etc

Taking part in related activities/ workshops - There's a packed agenda at the Green Fest to choose from alongside lots of local groups and stalls - Check out the full agenda here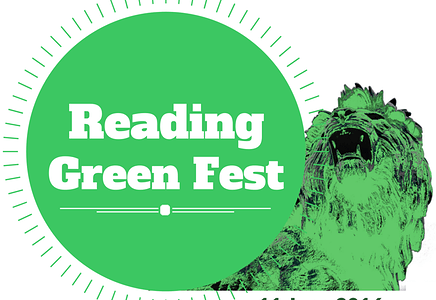 11-11.40am Compassion in World Farming
12noon - 1pm Weaving with recycled materials by Crafted Waste
2 - 2.20pm Love Food Hate Waste by RFGN and Food4Families
2.30 - 2.50pm Reading Sustainability Centre and Reading Hydro Scheme update
3 - 3.20pm Smart M4 by Reading Friends of the Earth
3.30 - 3.50pm Smart and Sustainable Reading 2050: An Overview by Prof. Tim Dixon, University of Reading
4 - 4.20pm Damp and draught proofing your home by DraughtBusters
There will also be the Water Fest on just beside it at Forbury park and along the River.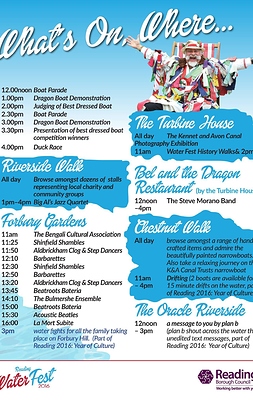 And at Grow @ Green Park participants might want to check out the Design Disrupt Do activities and exhibition
Hopefully it will be a day full of circular wellbeing - (check out nef's 5 ways to wellbeing ) - Connect, Be Active, Take Notice, Keep Learning and Give.
THEN ???
We'll be heading around 4pm RISC Global Cafe - located here and others exploring independantly can meet up there then or later. We'll share stories, map, categorise and look at the next steps.
What better way to spend a Saturday
?
PLEASE CONNECT WITH US AND WE"LL ALSO LOOK ONLINE _WE"D LOVE TO SPEAK WITH OTHERS WORKING OR WHO HAVE INPUT ON THE BELOW