I don't have time to do this until next week.
Here's the Envienta content that Gabor would like to add.
Dear OSCE Days community!
Welcome to the world of Envienta.
It's a next generation sharing economy model, a DIY maker movement, a community-based solution package, and ultimately the sustainable, cost-effective and decentralized socioeconomic framework of the 21st century. Envienta is also a P2P open source platform cooperative, which provides share of know-how, blueprints, products and resources for the members. We're operating as a community controlled initiative with full transparency and as a registered non-profit organization in Spain and Hungary.
From the very beginning, the purpose of our project is to connect the dots with holistic approach. To make profound changes, we truly believe not just in technological cross-platforms and solutions, but the power of collaborating groups with similar interests on human level. That's one reason why we took part in organizing OSCE Days from this year. We've had a very succesful event in Budapest, with more than 200.000 online viewers.
Envienta on oscedays.org
OSCE Days Budapest - 8 June 2017
OSCE Days - Budapest 2017.06.08. (24 videos)

"Envienta is leading the way in the design of a platform cooperativism designed for the open source hardware community as part of its overall strategy to develop an open source ecosystem for innovation. Envienta is collaborating with the Amsterdam-based WEquest project that is developing a cryptocurrency based system to support a resource based economy that tracks contributions and rewards both local transactions and the production of goods and services that do the greatest good, and with Stop Reset Go, developing a global framework to synchronize local actions to global impacts by applying planetary boundaries and doughnut economic principles."
James Gien Warney Wong
OSCE Days member of board, co-founder at Stop Reset Go, Institute of Future Living, Ingienous Designs
In partnership with OSCE Days - that can integrate Envienta into its working processes - we develop the first open source hardware innovation / startup accelerator / distribution service platform here:
http://envienta.org
OSCE Days Interview with Gabor Kiss, chairman of Envienta Association

We truly believe that the 4th industrial revolution is about exponential open source technologies, large scale cooperation, redistribution of resources and environmental sustainability at the same time. Now it's the right time when you can help and support us or spread the word about our efforts globally.
Envienta is in the featured projects on the front page of the first ever cryptocurrency based crowdfunding platform http://kickico.com campaign
Invitation video:

Our project on KickICO.com:
https://www.kickico.com/campaigns/6003/envienta-home-of-the-future-with-efficiency
White Paper:

Campaign video:

In case, you're not familiar with ICO (Initial Coin Offerings) read this one:

Regarding to our ICO and token sale we would like to share more information with you. Therefore it's important to join our Telegram group on the following link:
https://t.me/joinchat/Dn4edwyAmZcXasDt-y8T9A
If you are familiar with an ICO release you know that the Telegram or Slack channel of a project is full of with so-called "bounty hunters". This is not a problem because they are the ones who make an ICO campaign more complete. But what if you're a bounty hunter? Read more!

Telegram Group: https://t.me/envientabounty
On our Medium channel we inform our supporters about the working process in real time:

In the meantime visit Envienta News Channel, the magazine for sustainability enthusiasts strive to learn about exponential technologies in order to create open source P2P cooperatives in the next economy.

Thank you.
Newsletter sent December 19, 2017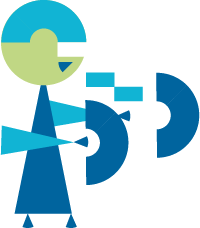 ####NEWSLETTER:
#OSCEdays 2017 + 2018 (and beyond)
Hello,
OSCEdays is finishing another year of progress in mainstreaming Open Source Circular Economy and increasing the positive impact of our global community through the hard and creative work of our local teams.
###Stories from OSCEdays 2017!
More than 30 cities participated this year in our events, some new, some adding their third consecutive year of organizing OSCEdays. We are happy and enthusiastic about each and every participant, who keeps our community strong, relevant and passionate.
We would like to highlight Budapest, Hungary and the Envienta project that anchored this city's 2017 June event. Gabor Kiss, the local organizer and Chairman of Envienta Association, stated: "From the very beginning, the purpose of our project is to connect the dots with holistic approach. To make profound changes, we truly believe not just in technological cross-platforms and solutions, but the power of collaborating groups with similar interests on human level. That's one reason why we took part in organizing OSCE Days from this year. We've had a very successful event in Budapest, with more than two hundred thousands online viewers." Check out Envienta's News Channel to learn more about their project and how you can participate in it.
###Where do we want to be in 2022?
In a stronger and larger place. The Board of Stewards (BoST) has dedicated most of their efforts on updating our original strategic framework with the intent of creating a roadmap for the next five years of OSCEdays as a community, an Open Source Circular Economy solutions generator and a global change agent for the common good. We also wanted to increase the clarity of purpose for OSCEdays, at global and local levels. Please follow the details of our work at Strategic Framework 2017 - 2022.
Another essential goal of BoST for 2018 is the adoption of a formal structure for OSCEdays. Have your say by attending our upcoming BoST Calls and watch for the announcements in early 2018.
We want to thank all our Partners and Friends, whose continued support makes our work possible, we invite others to support us in 2018 and beyond. We also want to thank all our friends, local organizers and activists, who are part of our exceptional community. Let's keep up our exciting and necessary work!
###New global event schedule for 2018
The 2018 global event is scheduled for June 1 - 11. An extended time with 2 weekends and a full week, in between, for our fourth global event opens up plenty of room to build creative events and involve people from businesses to grassroots. We have, of course, some new ideas for 2018. But we would also like to hear yours. Please make a wish and post your ideas here on our forum or sign up to volunteer and help to create the 2018 global event with us.
The new call for local events will go out in January so stay tuned

Happy New Year 2018!
Sharon, Qing, Silvia, Seigo, Gien, Lars, Nikusha, Stasia, Ricardo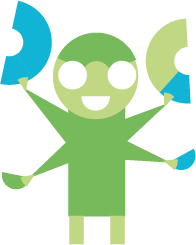 very cool! I added a bit on the bottom about the new date (pls. check the language if you have time).
The rest was perfect.
###TECH
The newsletter solution we use is documented here.
I added you the the PM with the login credentials so you can log in, create the newsletter and send it out.
Mailchimp is quite self-explanatory and easy to use. But if you like to have assistance ping me.
Hi Lars, thank you for adding the global event, I forgot to add it, sorry about that. I made some changes to the last paragraph and tried to send it through mailchimp. I don't find it easy to use at all (for example, all the links disappeared when I copied the text from the forum into the template) and don't have enough patience to figure it out. If you can send the newsletter, please do, if not, during tomorrow's call I will ask somebody to show me step by step how it works.
ok.
Sent under the title:
###OSCEdays 2017 + 2018 (and beyond)