This is a copy of the documentation of the global Open Source Circular Economy Days June 2015. The "original" is published on the webpage: http://oscedays.org/documentation-2015. The purpose of this copy is, that you can add things anytime by just adding a comment to this topic.
---
The first Open Source Circular Economy Days (OSCEdays) happened from June 11th – 15th 2015.
33 cities from 25 countries were involved with local events across the globe discussing, sharing and prototyping an Open Source based Circular Economy.
How to document such an event? A globally distributed decentralized event that produced more than 1000 tweets, countless hours of video, social media-posts, active forum topics. . . and most importantly: that is seen by most as just the beginning of an ongoing collaboration? So instead of taking a lot of time to create a summarizing documentation that would never be able to express all motivations or viewpoints of this complex community we decided that we rather use the energy to create new stuff, develop the future of the OSCEdays! Because this is, what the OSCEdays truly was/is: We found something we want to do rather than did!
JOIN THE OPEN DISCUSSION:
There we will develop the future openly.
But of course at least some documentation (looking back) is needed and available here. Naturally, for the way this event was created, there are two documentations:
---
I. OSCEdays: OPEN SOURCE
The whole event was developed mostly using open source methodology itself. So the organisation happened transparent and was therefore producing ongoing documenation while it was made. A good point to start into this is the global OSCEdays READ ME FIRST.
The READ ME explains the organisational structure but it does not necessarily gives a timeline/a recipe for how to set up OSCEdays. For this we created this document: How to develop global OSCEdays15 – A Timeline of Tasks
II. IMPRESSIONS
And below you'll find impressions mostly in the form of links to videos, images, forum topics and documents – a list. The documentation you see here on the webpage was last updated June 30, 2015. But there is a mirror of it in the forum where you'll always be able to add new things to it. Find it here: OSCEdays 15 DOCUMENTATION Part II
---
IMPRESSIONS:
IN DESIGN:
OSCEdays Map with the 33 cities by Sam Muirhead CC-BY-SA
Design: Headline & Slider 2015 - above - (Design by Ottilie, cc-by)
IN VIDEO
City Video Interviews
The Global Reporting Team made live-streamed interviews with 24 cities during the event. The videos differ in quality, a lot suffer from instable wifi-connections. There is value in all of them! We point 6 out to you (marked with (*)). Those (also) combine the criteria: stable connection/video, inspiring or surprising thoughts about Open Source & Circular Economy and sparkling enthusiasm for the OSCEdays community and the future of it.
all subpage links might bream soon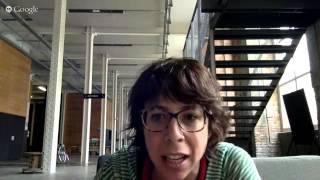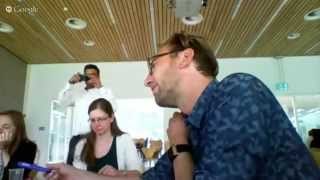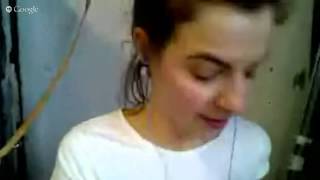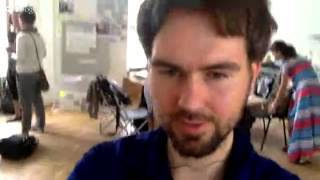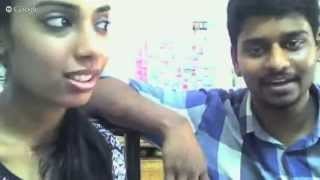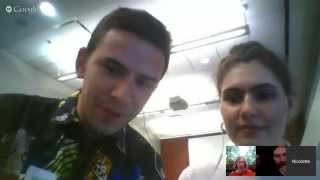 (*) INDIANAPOLIS & CHICAGO Video | Subpage I. & C.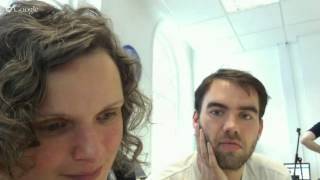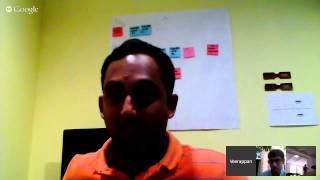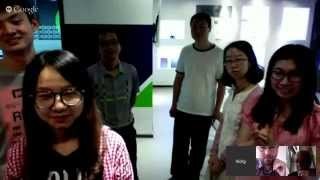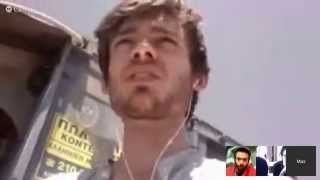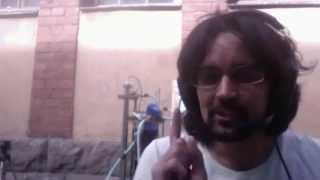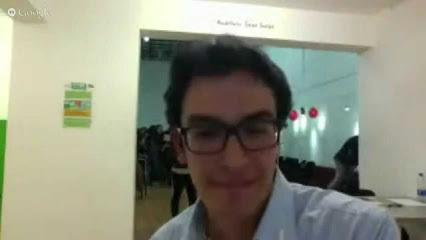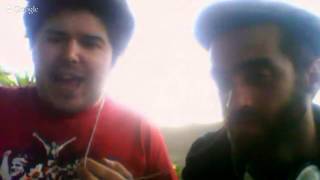 MOUANS-SARTOUX Video | Subpage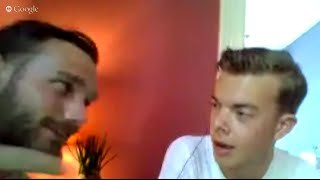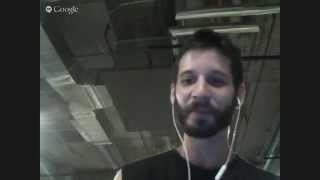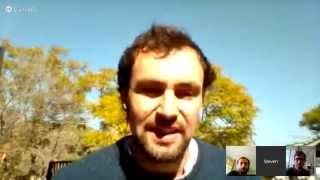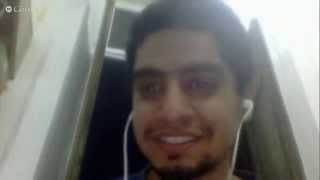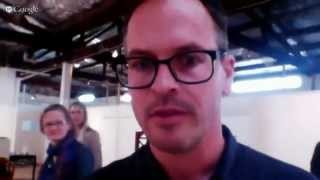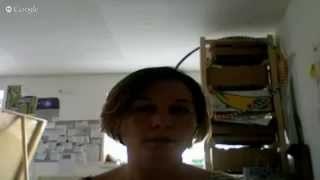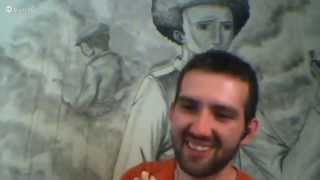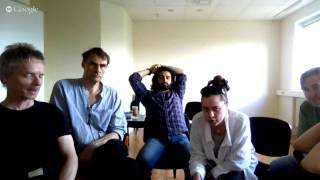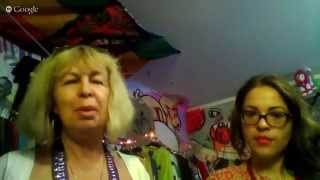 BUDAPEST Video | Subpage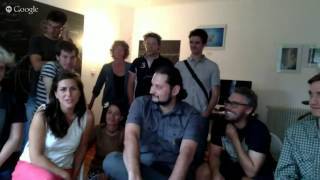 _
Video Messages
We had prerecorded video messages from experts sent to the OSCEdays community. Each day one was published. And they are still very highly recommended – videos made to watch!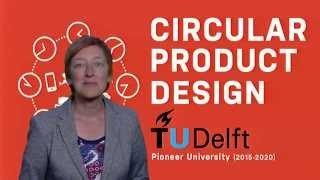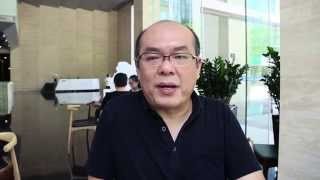 DAVID LI: OSCEdays Shenzhen & China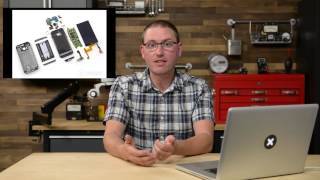 KYLE WIENS: Making Products Last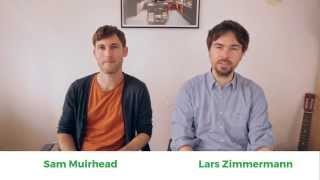 SAM MUIRHEAD & LARS ZIMMERMANN: Open Source
Streamed Talks & Roundtables
We had a live-streamed talks with high-level experts from all over the world, mostly thanks to @Gien Varney Wong the local organizer in Cape Town who collected and organized most of this talks in his OSCEdays Cape-Town-Channel. (Gien is in the 3 picture from the left interviewing people.)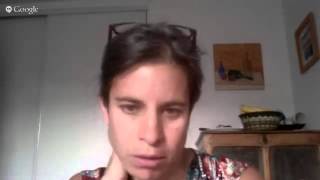 CAMILA AMAYA CASTRO: Blue Economy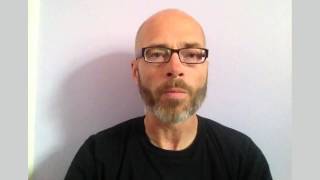 FRANK O'CONNOR: Changing through Sharing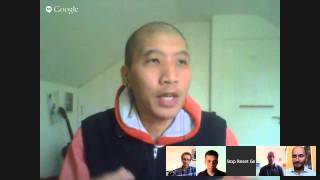 Talks & Round Table: CIRCULAR PRODUCT DESIGN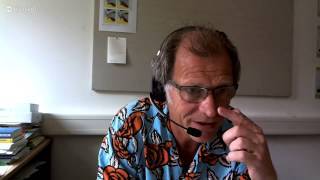 Talks & Round Table: GLOBAL PERSPECTIVES
More Videos
I have seen much more video scrolling by during and after the event. Anything that should be added? Share the links or files here.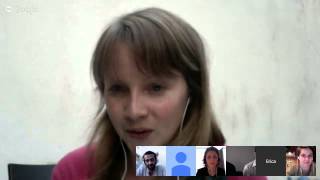 OSCEdays 15 OPENING! | Announcement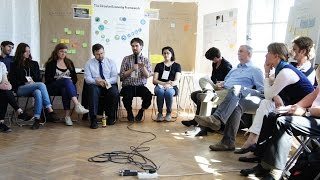 BERLIN PANEL with Rep. of Coca Cola, IBM, ALBA, Veolia, Politics & Research Institutions (german)
THE CHALLENGES
Working on Challenges is the center of the OSCEdays 2015. And documenting is key. The forum we set up for the OSCEdays allows to share challenges and collaborate on them publicly. Over time an ongoing body of knowledge can be built and connect a global community. For the first edition of the OSCEdays the forum came late, we switched it on 2 months before the event. For many local organizers this was a bit late. So not all published their challenges in the forum. But till today (June 21, 2015) 102 challenges are published in the forum coming from over 10 cities in 4+ languages. Follow the Challenge tag!
Screenshot of the Forum, June 21st, 2015
OSCEdays
@TWITTER
Looking at the hashtag #OSCEdays on Twitter during the days was a quite exciting experience! Tweets with all kinds of interesting statements, images and incredible enthusiasm coming from all over the world. Awesome! How to filter tweets without having a too subjective choice? Sam came up with the idea, to just display 20 tweets that were sent during the days with a lot of retweets and favs. And here they are:
(soon)
Follow @OSCEdays
LOCAL DOCUMENTATION – FOR CITIES
Dear local organizers & participants. If you plan to create a documentation about your local event, we encourage you to post it as a [EVENT DOCU] topic in your city category in the forum rather then on the webpage. It will be more useful for future events. But still add a link to this documentation on the webpage.
…
RESOURCES: DESIGN & COMMUNICATION
OSCEdays Banner in the streets of Shenzhen, China, photos by Vicky Vie, Shenzhen Open Innovation Lab
THANK YOU
We would like to say thank you to our sponsors.
Become a future OSCEdays Sponsor
NEWSLETTER – FOR FUTURE DEVELOPMENTS
Want to receive updates about the OSCEdays and the development of an Open Source driven Circular Economy? Please Subscribe to our Newsletter. We will not spam you, promise.