Das Briefing auf Deutsch findet sich unten im zweiten Kommentar.


Hi,
we are really happy to have you ontributing to our event. ヽ(◠‿◠)ノ \ (◠‿◠) / . Here are a few important infos for you:


Your Ticket
As content providers you'll get of course a free ticket. When you arrive at the venue go to the welcome area at "Infralab Markt" and get your wrist band and info.


Your Contribution to the Circular Berlin Exhibition
We want you for a bit more: Building on feedback of last year the event turns itself this year into a productive interactive exhibition – and we'd like to ask your contribution to it.
Your session will be turned into a pedestal in the exhibition after it has ended.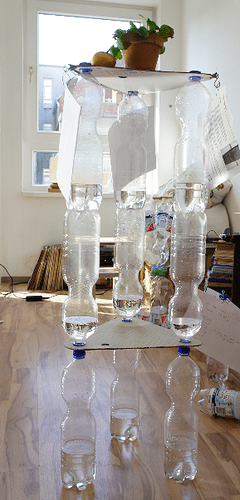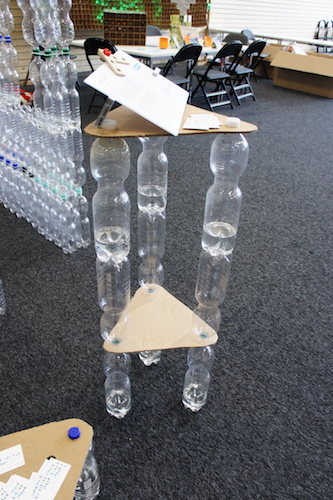 The pedestals will look a bit like this and are provided by Mifactori.
For your pedestal we ask you to bring some things:
Please bring: Something to exhibit
We ask you to bring something physical to exhibit on top of your sessions pedestal. This could be:
Your product or a part of it, or just a material you use. If your poduct is to valuable for the exhibition you could also bring a model of it or create one at the event.
A physical sign of a challenge you face like a waste part, a waste water sample or current non circular choice you need to make because there are no alternatives.
Outcomes of brainstorming workshops can be visualized with little models made of card board, Lego or other things. Some basic materials for this are provided in the welcome area at the Circular Berlin Booth at Infralab Markt.
Be creative : - )
Plus: Basic text info
The pedestals have 3 sides with written information provided on A4 paper sheets. 2 of these sides invite the visitors to add information and ideas. 2 need some attention of you upfront.
The 3 sides are: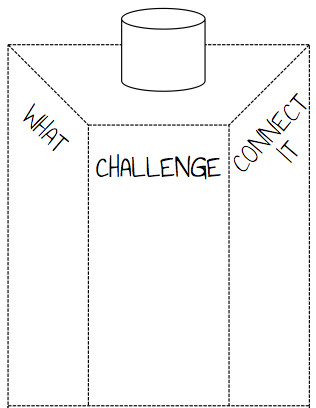 W H A T
Info about the thing exhibited on top. You could bring a brochure of your project or product, prepare a longer text and bring a printed version of it or create a brief hand written summary at the event. It could be one sentence or a longer text with images.
C H A L L E N G E S
Do you face any open challenges, open problems or unsolved questions regarding the circularity of your activities? Name up to 3 of them here. It can again be one sentences or longer sophisticated explanations of your problem. Printed or created on sight using handwriting.
People will have the chance to add remarks and ideas here. You'll get a collection of ideas.
C O N N E C T
Here come the visitors in handy! Circularity is about creating new connections in our material and energy flows. The output of one thing becomes the input for another. This side of the pedestal starts with empty pages. Visitors are invited to write "connection stories" here connecting the pedestals. "Pedestal 12 – the roof-top-farm – could grow nettles for the biodegradable nettle shoes on pedestal 23."
The stories can be long or short. It can be drawings. People can leave URLs or their contact details if they want to work on this more!
–
This creates documentation on sight, preserves the sessions. An interactive exhibition – created by all – grows at the event becoming richer in ideas and possibilities over time.
The more interesting is what you bring the more surprising the outcome of all of this will be.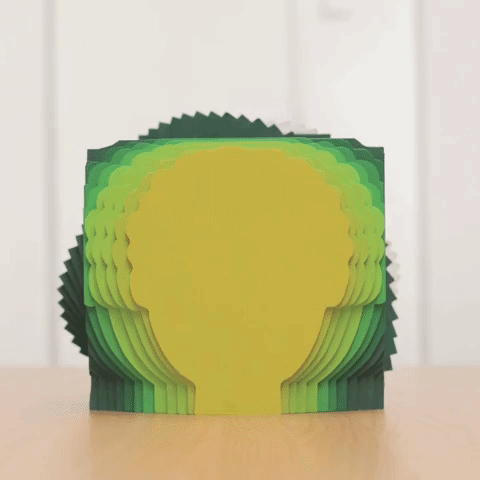 Help? If you want help with this – for example to find an idea what to exhibit on top – feel free to post your question and session below or send a message to @Lars2i (lars@oscedays.berlin | 017621865009) & @Dina (dina@oscedays.berlin). We'd love to help you.
Where Do I Get My Pedestal? You will get your pedestal and basic instruction and help how to assemble it and where to put it in the welcome area at the event at Infralab Markt. Please make sure to be about 1h before your session there.
Is There A Template For The Paper? - If you want to prepare paper upfront you can just do it. Just write "WHAT" and "CHALLENGES" as a headline on your paper. In whatever style you like.
Who? This concept is a collaboration of the Circular Berlin initiative and OSCEdays Berlin.


Materials
We will have basic materials (pens, paper, post-its, white boards) at the event. Please bring everything else yourself.


Contact
Please use the forum for communication. You can also send email. But closer to the event and in urgent cases you can also call:
LARS +49 176 21865009
LUCY +49 176 237 66233

More Questions?
If you have more questions you can either send us a private message here on the forum (to @Lars2i & @lu_cyP) or post your question below as a comment if you think the answer is also useful for others.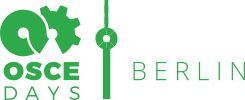 ---
Images in this topic: Pedestal 1 & 2 by Mifactori, CC-BY | Gifs 1-3, wikimedia commons, CC0 | Gif 4: giphy