Who we are
Hi, I am Dina Padalkina, big enthusiast of the topic Circular Economy. I initiated the project "Circular Berlin". I believe that Berlin has a potential to become the first Circular City in Germany, due to its growing variety of initiatives, grass-roots and research work in the area circular economy.
To unlock this potential cross-sectorial and cross-industry connectivity should be established.
What will we do
During OSCEdays firstly I would like
(1) to identify potential stakeholders interested in the co-creation common Berlin vision, and
(2) secondly to organise a panel session "What do we need to develop one circular vision for Berlin?"
And I will need the help of your initiative if you want to be part of the common Berlin vision on Circularity!
Time, place & supplies
I think the session should be on Firday 15th, after Berlin Partner workshops. The time slot should be max 1,5 hour. 1 hour for the panel discussion and 0,5 hour for the questions, if so.
Contact
you can reach via DM here on the forum @Dina or drop me a line to dina.padalkina@oscedays.berlin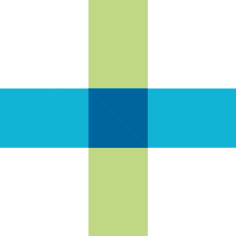 Open Resources
Here are open resources on the matter:
1. Open Data about Berlin and Circularity
In February this year we ran a local Berlin Circular Economy event at EUREF-Campus Berlin as a part of a global mapping initiative. With around 40 professionals coming from different aspects of circularity we identified ~120 projects, research works, initiatives, business-oriented solutions that help Berlin to become Circular!
Check the event results > here <
2. Circular Cities On The Planet?
I want to share with you some use cases and ideas that inspired me to initiate the project to demonstrate that Berlin has to be on the map of Circular Cities!
(1) Circular Amsterdam
(2) Circular region Utrecht
(3) Circular London
(4) Circular Bilbao
(5) Circular Antwerp
and some tools that very important to consider to build a network with the impact results for the city and community:
(1) Infrastructure CO-Design KIT
(2) Material Flow Analysis Tool
(3) Sankey Diagrams for Toronto and Helsinki (a bit out dated, but still)
3. Circular Berlin
I do not have website so far. but I hope to develop one

But you can follow updates on what is happening in Berlin in the FB Group Circular Berlin.