####DOCUMENTATION below in comment no. 3
Open Conference Call of the OSCEdays Board Of Stewardship
Please confirm your participation @BoST
Moderator: _______
Scribe: __________
##1 Introduction Round
How is everybody?
Are there new people? Let's have a quick introduction round.
##2 News
The NEW WEBSITE is up. What do you think? Feedback round.
…
##3 Organizational Matters
##3.1 Update BoST roles
Everybody chooses one or several roles and every role needs a back-up. Please add to
##3.2 Communication
3.2.1 Newsletter - who is in charge
3.2.2 Outreach subteams - interaction with outside groups/partners
##3.3 Global event 8 - 12 June 2017 - update
####3.3.1 SPREAD THE CALL for cities 2017
There is a topic now and a call for the JUNE event. Please spread the call for a whole week in all your channels. You can use the texts and images here.
(As part of the call Lars will sent a newsletter about it on Tue Feb 7)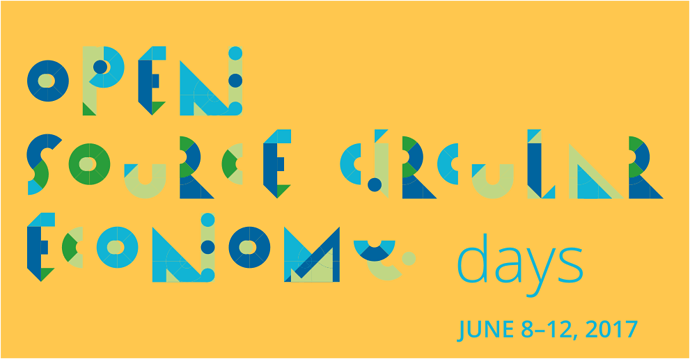 ####3.3.2 Resources needed:
Calculate the realistic costs (Jose will do it)
Set a bare minimum and a maximum of budget
Use as a reference
-Jose will do the spreadsheet and share it with Lars
##3.4 "Writers Weekend"
Here is a first draft for the writers weekend website.
The first one will be on March 4-5 (Lars is in charge)
QUESTION: Can we find a better name? Or is "Writers Weekend" ok?
##3.5 Patreon OSCE account - Sharon will update us
##3.6 OSCE funding options
This is an open discussion.
Options:
Donations
Online shop, should groups
To clarify this you need to characterize better our organization. What products do we deliver,
In terms of key activities we facilitate interactions between people and inspire people to run local events: what else? Is important to keep with the vision exercise. We agree that facilitating the growth of the community is key.
Proposal in respect to the envisioning OSCEDays: someone can take the lead with a presentation and share a screen and start summarizing and discussion around slides.
3.5.1. Ask 2017 participating cities for a small
participation fee to offset at minimum our IT costs (hardware and labor)
3.5.2. Open up an OSCE online store or find another way to sell products/services made during OSCEdays and thorugh our projects (Lars will explore solutions)
Interesting but not clear. What will be sold?
Do we have projects that can be sold?
Is it creating a platform to sell products made by the community?
##3.7 Sponsorship For Events In Canada - update
##3.8 Other - Please add
##4 Circular Design Guide by EMF
http://www.circulardesignguide.com/ – Let's discuss this.