This topic is about OSCEdays Tech Infrastructure Overview – It contains documentation of the Tech Infrastructure.

The role of the Tech-Overview-Manager is currently done by: @Lars2i
---
What Is To do
Make sure the infrastructure runs and that there is people taking care of it, document it and that they collaborate.
Make sure it is paid for (see info below)
Make sure this Overview is up to date.
@Lars2i I take care of the Infrastructure Overview. Ping me with questions or post a comment below. Sam @cameralibre and Tim @unteem and @huelfe have been involved in the past. If you can't reach me maybe they can help with questions as well. / ping @seigorobinson @Gien @Nikusha

---
Documentation
I. HOSTING & PAYMENT
@Indiehosters

– Website, Pad, Owncloud, OSCEdays Domain

The Website on oscedays.org, the Pad on pad.oscedays.org, the cloud on cloud.oscedays.org are hosted at Indiehosters. The domain oscedays.org is possessed by indiehosters as well.

PAYMENT & FURTHER HOSTING INFO (Pad Is Sponsored)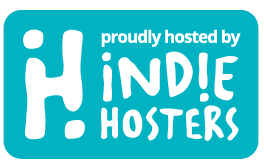 @Digital

Ocean – The Forum (Discourse)

The forum is hosted at digital ocean.

II. INFRASTRUCTURE PARTS
TECH INFRASTRUCTURE
Here are the single topics for each part of the infrastructure.
OWN CLOUD

DOMAIN NAME (oscedays.org)
EMAIL - I think we do not have it yet.