This is the documentation of the OSCEdays Berlin event. It is not the documentation of the challenges! Those you can find in the challenges (link below). This is for general impressions from the event.
We had a five day event with much more than 100 active participants. Each day was different. Documentation was important and still is ongoing. Here you get only a small sample.
---
#VIDEO REPORT
During the OSCEdays happened a lot of live reporting – live-video chats with 25 cities. The global reporting was done from berlin. And here is the report from our venue:
###
see reports from other cities

#CHALLENGES
In Berlin we had around 20 active challenges. Take a look at the Program to find them. We will add a remark to the ones, that were most active. Many challenges have images and documentations of their own. Some challenges might still be active.
###PROGRAM 2015

#DEVELOPMENT
The development of the OSCEdays Berlin happened completely transparent. We used open-source-methodology for this and this resulted in a big community joining in and collaborating smoothly and effective. The center of this was our READ ME document. You can still find it:
###READ ME - OSCEdays Berlin 2015
###2015 Berlin WEBSITE (link might break over time)

#CIRCULAR TEXTILES
The biggest and most productive challenge in Berlin was the Circular Textile Challenges. A lot of stuff and documentation was produced there. Stay tuned to get some of it. Check their Challenge Overview.
###Circular Textile Challenges

#PODIUM (The Final)
We ended our event with a panel with representatives from the community and experts from Coca Cola, IBM, ALBA, Veolia, Politics and Research & Development. A recording of the panel can be seen/listen to here (discussion was held in german). More Info and Downloads are here.

#MORE
This topic might develop further
##To the Community!
I know, you produced tons of pictures, videos, documentation and so on. Please share the documentation about challenges in the challenge topics. All documentation that is more about the general event, please ping us here. Leave a comment below about it. Share your views, docus and ideas. You can build teams to create documentations.
Add images, videos, sound-files or documents that are not related to any specific challenge to this folder. (Please add your name to the files. By uploading the files you agree that they will be shared automatically under a CC-BY-SA license)
###OSCEdays BERLIN EVENT DOCU FOLDER

#THANKS TO OUR SPONSORS & PARTNERS:
We would like to thank very much our Sponsors and Partners! Veolia, Berlin Partner & Agora Collective! We are looking forward to an ongoing and meaningful collaboration!
SPONSORS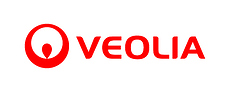 PARTNERS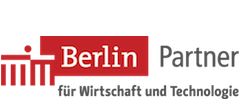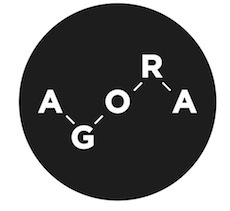 #AND A SHOUT OUT TO OUR COMMUNITY
Thank you!
@Lars2i @cameralibre @Alice_audrey @sophia @Ina @Anna_Perrottet @Justine @JuliaP @transitionmica @Chris @MaxFabian @Frans @Timm @Sylke @baipepine @alabaeye @Hannah_Ba_Nana @kunji @jbonvoisin @Babaruna @Marcela_Donato @MartinaSkender @matthias @ayumi @Signe @simonlee @franziska_moeller @Dann_Dannah @OTTILIE @Hannes @Rafi_Dutchmann @eliana @Shu @Ariane @Maslowest @era @Denis @rhizom @Natacha @MoaNilsson
At this configuration the forum allows only to ping 40 at once. For all the others: i did not forget you.
–
Where we have been? At Agora Collective, Mittelweg 50, 12053 Berlin
View Larger Map