Update: Here is a recording of the Panel:
---
Panel discussion, public (no ticket needed)
Ankündigung auf Deutsch hier
---
Monday 15 Juni 2015, 16:00 - 18:00 Uhr, agora, Mittelweg 50, 12053 Berlin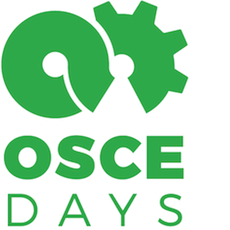 At the end of our four-day conference a panel discussion with representatives of politics, economy and the Tech-, Maker- and Sharing-Economy will take place. In the garden of agora the representatives of the OSCEDays Community will present the results, methods and partnerships having been elaborated during the conference. The results of the Workshop will also be presented and discussed: How can we put in practice the elaborated solutions? What can help, what has to be changed to make them work? Is the pressure on the producing industry high enough, e.g. via the rising prizes for primary resources? Or are a centralized management and objectives needed? Our partners discuss with the OSCEdays community: Is a digital platform possible for matching proposal and demand for secondary resources? How can we further involve citizens in order to reduce waste and to sort it?
The discussion will be held in german.
###External participants for the panel:
Representative of OSCEdays Community: tbd
Abdallah Nassour (Science & Development, Uni Rostock , Envero)
Patrick Durand (Performance Manager, Veolia Germany)
Sebastian Frisch (Business Development, ALBA International Services)
Uwe Kleinert (Leiter Nachhaltigkeit & Unternehmensverantwortung bei Coca-Cola Deutschland)
Stefan Kusay (Industrie und Geschäftsentwicklung Big Data und Analytics, IBM)
Bolo Olalowo (Wirtschaftspolitischer Sprecher der Grünen)
Prof. Friederike von Wedel-Parlow (Esmod Berlin)
@Agora, Mittelweg 50, Berlin
View Larger Map