Where to find the resources needed to start an open source circular economy?

TransforMap is a collective of individuals and organizations that have set themselves the goal of enabling the decentralized mapping of places as well as resources that form the building block of a commons transition. Because a lot of the nuts and bolts an open source circular economy need are already there, we need to put them on a map.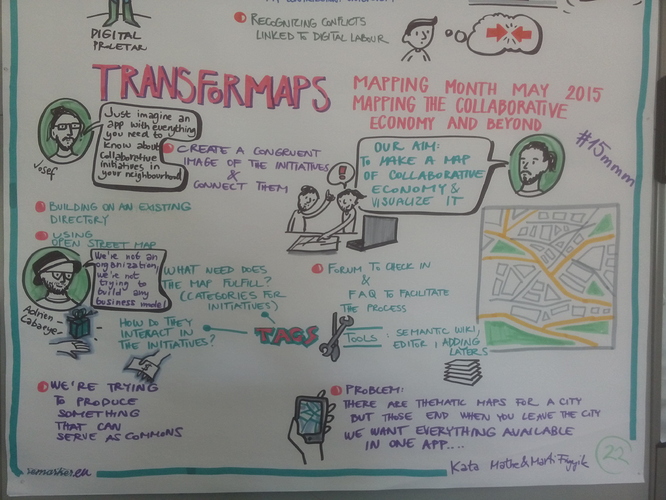 To do that, we want to enable the interoperability of maps so that this mapping can happen in a completely decentralized way in order to scale and remain up-to-date.
To do that we start by reaching out to all mappers:
those who are hard-core mappers and able to hack existing technologies, but also write new code
those who have been mapping localities (e.g. http://sharingberlin.de, communities of practices (e.g. map of hackspaces)
those who intend to create maps of actors and resources
We invite them to get to know each other and work together on a forum not to reinvent the wheel each in their corner, and contribute to a commons of data about resources (starting with places and initiatives) that are out there.
A physical meeting will happen throughout the OSCE Days in Berlin at Agora (dates TBD).