##APRIL 8 + 9, 2017
This is the topic for the 2nd OSCEdays DOCU-DAYS that will happen at the weekend April 8 - 9, 2017.
The links to the communication channels (text & video) are posted below.
Do you plan to join us and document or share something? Let us know in a comment below.
What are the OSCEdays Docu Days? Check our FAQ.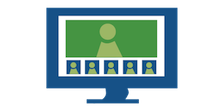 https://riot.im/app/#/room/#oscedays1stdj:matrix.org
Located at Riot.Im, you can use it at any device, feel free to use it as a guest or sign up)
###VIDEO CHANNEL
We will have a number video meetings. Some will be streamed (if all participants agree). To join the conversation you need to install the Google hangouts plugin on your computer
MEETINGS
SAT, April 8, 11:00 GMT - 1st Assembly
SAT, April 8, 17:00 GMT - 2nd Assembly
SUN, April 9, 11:00 GMT - 3rd Assembly
SUN, April 10, 17:00 GMT - 4th Assembly (Wrap Up); PRODUCED RECORDING:
includes Show & Tell elements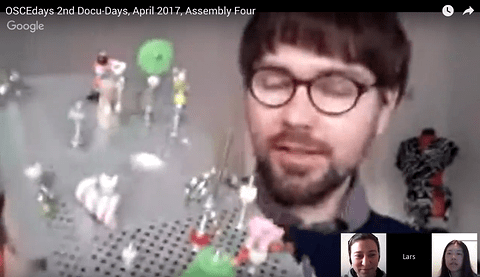 Do you want to have another video meeting at another time - maybe more convenient for your timezone? Just ask for it below in the comments.
#Outcome
see video above for more. The links will be shared somewhere