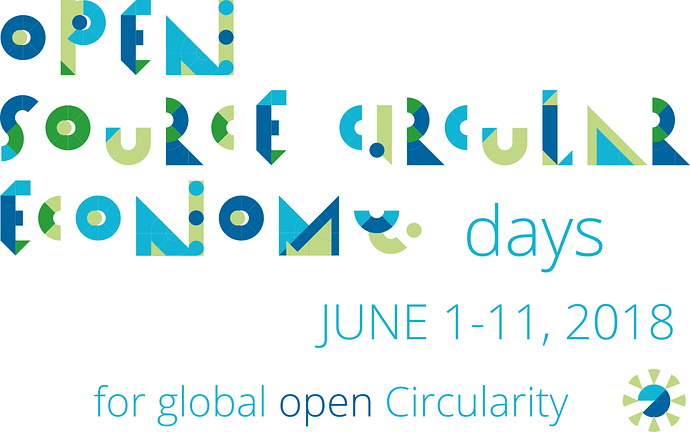 Subtopic of OSCEdays 2018
---
Hey,
This year we should advertise louder than ever for OSCEdays. There are more things to do and to achieve than in the previous years. Here is how you can help to create outreach:
RELATED LINKS
TIMELINE
JANUARY 8-9 – Start the Call for Cities (CFC). Send the Newsletter and start everything that is listed below.

JANUARY 22 or 29 – Start the Call For Solutions. This year we have something new: A call for content/solutions. This gives us another reason to do a big shout out.
---
General Outreach
For both calls
Social Media – Post it on your Social Media – all Channels (including groups on FB, Linked In, G+, Reddit) (Find some Tweets to use here CFC | CFS)

Friends – Send it proactively to some friends with good social media outreach preferably because they are in sustainability. Ask them to spread the Calls (both or one of them)

Blogs – Do you know interesting blogs or newspapers or newsletters we should be featured in? Send the calls to them. Blogs/News on Sustainability, Making, DIY, Sharing and so on.

NGOs – Send it proactively to NGOs you know. Ask them for all or one of these three things: Spread the call, do an event, add content. (Read a bit more about that below).

Mailinglists/Whats App Groups etc. – There are also plenty of Mailinglists or closed groups in social media with potential collaborators. Try to get into those groups and share the call. But be of course very sensitive. Signing up to closed groups and immediately 'spam it' is seldom a good idea. Maybe you know someone who is in the group and you can ask that person to do it – this is better.

Thunderclap – In the past years we had a thunderclap campaign. Someone keen to set it up?
Content Outreach *
The 'Call For Solutions' opens up new possibilities to engage people and make impact!
Key is to find and reach out to people that already have open circularity resources shared or for whom it would be easy to do it. Every content creator has an interest seeing people using it: Attention. This is what we can offer/we work on. The creator has then also an interest in share the call. Often creators have good networks! So OSCEdays creates synergies between creators here.
TWO THINGS TO DO:
Ask People For 'Link Collections'. A short story: I saw someone posting proudly in a Facebook group called "Zero Waste Vegans" about his current success with growing mushrooms. I asked him – because he must have googled for mushrooms a lot – if he could create a little list with the 5 best mushrooms resources and share it on our forum. He was excited and said yes. Then the holidays came, let's see if he will do it. But I think this is the key!!! Reach out via PM to people that are actively communicating in social media channels (like facebook groups or linked in groups) that fit our scope and ask them to share some of their knowledge – provide a list of the best online resources regarding a certain subject! Those people are perfect.

Approach NGOs For 'Projects'. This is something I have not done yet but I think is really good and I will do it: Approach organisations via email that might have good open circularity solutions and send them the CFS. For example I will approach some of the famous hackerspaces I know across the globe. I will ask them if they have a project that fits into our scope. And if they could send the link to me / or post it themselves on our forum. Best Case: They have solutions and share them, this way we find it and try to get attention for it. | Good Case: They have a project but not open or well documented (I am sure an organisation like Greenpeace for example must sit on tons of good stuff) and with the CFS they learn about circularity and how to open things up properly and get an interest in it.
BOTH of those options are really good and exciting. As they really build a network, relationships – they really build community! It is personal contact. And therefore really rewarding. Approaching that guy on Facebook and chatting to him was really nice.

He was a really cool person. We are all in here to meet nice people I guess.
Get the creators interested in using and growing OSCEdays because it is a tool that helps them with their creations. This is what this is about.

Go & Shout (╯°□°)╯