Hello
Welcome to the London OSCEdays collaboration and challenge space!
We are the local Organisers of the OSCEdays London Event 2015. This little READ ME tells you who we are, how we're developing the London OSCEdays and invites you to join us in its further development - most importantly also a place to engage online in challenge posting and contribution.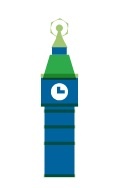 Who are we?
The London Team thus far is (Please update with your own 1-2 sentence bios with background/tasks):
Erica Purvis @TechnicalNature - London lead and global core team programme, communication and funding
Sharon Prendeville @sharmarval - London lead and global team programme, communication and funding
Rachel Stanley @rachels42 - Documentation, engagement, sense checker, workshop energiser
Curie - Engagement, sense checker,and workshop energiser
Rob Maslin - Workshop and Circular Jam guru
Daniel @daaain - Web and UX experience advisor, fantastically moustached
and you…?
Just get in touch, we're happy to welcome you on board.
Headline Challengers & Challenges
[CHALLENGES] - These are the identified problems and needs that we'll be working on during the OSCEdays,
In London we have worked with some initial challenge posers for **[HEADLINE CHALLENGES]**ones that will be worked on online and offline at the organised event. Alongside this are opportunities to take part in a Stellite Challenge and to contribute to others around the world.
We want to have challenges from a cross-section of fields, and scope for some to also have global collaboration including on-site prototyping. A few of our Challenge setters so far -The Great Recovery, The Rubbish Diet , The Peoples Design Lab, Open Energy Monitor, Textiles?, Ocean friendly desgn, LCA data & product design? and…you?
We've also been kindly supported by the Knowledge Transfer Network recognising our links and support across their Circular Economy, Sustainability and Digital Innovation work.
How to Join us?
(1) Sign-up to this forum and review the London category.
(2) Find a [TASK]. Related to the organisation of the OSCEdays - and open development of it online and offline. A starting list with all the tasks is also below. See one you think you can help, support with or provide insight than just introduce yourself and your motivations to the team and get going!
(3) Attend a [MEETING] We'll be organising on the ground meetings here in London before the main OSCEdays. All meetings are announced in the forum. Meet us there!
Still don't know where to start or have a different idea? Get in touch with Erica @TechnicalNature or Sharon @sharmarval
[Tasks & Meetings]
Communication - London OSCEdays
Planning - The event, challenges and challenge days
Meetings & Socials (below)
Add a task
If you have a new task where you need the help of others, please firstly see if it is related to any here in the London category - It may be a [Sub-Task] - Please put "[Task]" infront of your topic name. Once a task is closed, please edit it to: "[Task, resolved]"
Resources
You'll be able to find key collaboration documents in our OSCEdays London cloud folder. To add or edit documents and folders, just send a direct message to Sam for a login.
Meetings, Socials - List & Records
There will be some on the ground meetings in the run-up to the main days but we plan to do a lot of the work online using this forum. Just sign up to the forum and subscribe to this category and you'll receive a notification about upcoming meetings. If you think a task could benefit from a smaller public meeting then please be specific about what the meeting is for and label "[Meeting, DATE]" in front of your topic title. It may alternatively be less structured and more of a [Meeting/ Social].
The London event
Currently the London main event will predominantly be based around a design challenge weekend workshop from June the 12th to 14th, with other online activities the other days.
The venue will be the Fab Lab London
What will we be doing?
[EVENT} The OSCE Days London - 12th-14th June - DEVELOPMENT
Working in teams on the [Headline Challenges]
Meeting new people and learning about different ways of working and oding from the Open Source and Circular Economy communities (connecting with local OSCEday organisers and participants around the world)
Documenting our work and results, sharing and presenting solutions and progress openly for others to be able to use and for greater impact
and probably having a beer or two…
We plan on having a kick-off introduction at the beginning, and a summary at the end to coincide with the global activities
If you have questions or suggestions for the London event? Please take a look at the TASKS for related areas or post them in [Task] General
Thanks for reading and looking forward to connecting & collaborating for an Open Source Circular Economy!
_
This post is a wiki, please edit it to add your name, a link to your user profile and the thing you are working on.