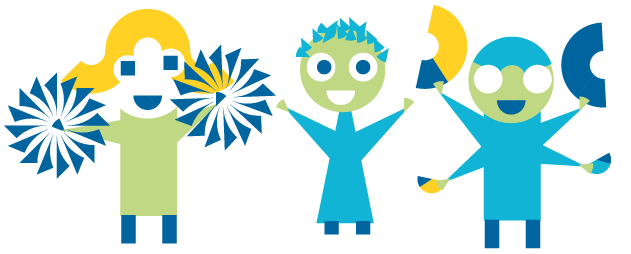 Hi,
this topic contains basic info for orga and volunteers of the event.
Team & Volunteers Meetings
BEFORE: Before the event we met every Wednesday 18:00-20:00 at Cafe Pepe close to Südkreuz / Not on June 13th
DURING: We will have big 1h introductory meeting for the whole team of volunteers and orga where everyone will get the basic info so we can run the event smoothly together :-). This meeting will happen on Thursday June 14th, 11:00am LOCATION: @Infralab Markt (at the venue).
Team 2018
Mail us or send a direct message | @Lars2i (lars@oscedays.berlin; 017621865009), @lu_cyP (lucy@oscedays.berlin), @Dina (dina.padalkina@oscedays.berlin), @JuliaP (julia@oscedays.berlin), @Qing (xiuqing@oscedays.berlin), @transitionmaike (maike.majewski@oscedays.berlin), @Mayya, @huelfe, @Sandra_Nicoline_Niel
Volunteers (on the forum): @dax, Are you a volunteer and have a forum account? Ping @Lars2i and you'll be added.
---
Helpful Documents
– VOLUNTEERS –
Space & Time Plan
A document with a time table showing what space is occupied by what when. Allows us to spot free rooms when we need some.
Food Solutions
When people ask you where to get food - or when they look like they want an explanation for one of our food choices you might explain them something mentioned in this document or point them to it.
Food Solutions OSCEdays Berlin 2018
Zero Waste Event
When you spot people who are deploying flyers or when someone asks you where they can put flyers please ask them to put the paper back into their bags: We are running a Zero Waste Event (sort of) - we don't like to see flyers! BUT! We love to see one flyer. We have a Flyer-Wall in the welcome area (Infralab Markt). There they can pin their flyer and people can take pictures of flyers they like. This creates also a good spot for social interaction : - ).
Downloads
The graphic designs and a lot of other materials can be downloaded from our PRESS & DOWNLOADS PAGE
Circular Berlin Exhibition
As a volunteer you might make yourself familiar with the Circular Berlin Exhibition Concept. Maybe you can help with building it/setting it up.
Circular Berlin Exhibition Concept
---
– ORGA TEAM –
Supplies For Workshops
A document listing the supplies requested by the workshops.
Production Bible
A document with info about open questions, equipment at the space, a to do list and a lot more. (Contains personal data about staff therefore only visible after request.)
Press Release
@Website: http://2018.oscedays.berlin/pressemitteilung-oscedays-berlin-2018/
As PDF-Download: Pressemitteilung OSCEdays Berlin 2018.pdf (78.7 KB)
As Google Doc: Link
Other Production Related Docs