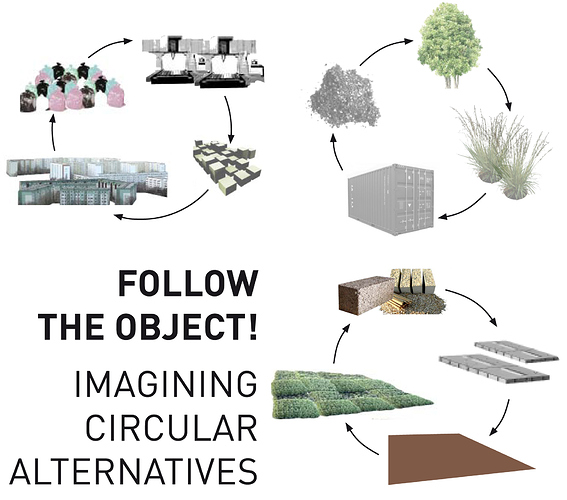 #We are
Lena Flamm, an assistant professor at the BTU Cottbus working on various projects enhancing circular urban metabolisms and Marc Altenburg/ urban process, working on urban strategies and applied research.
#Short Despription
The side of the OSCE-Days 2017, Agora Rollberg as a Circular Economy Lab focuses on circular urban practices. Still there is potential to extend or replace circular principles for all products and materials used in the space itself.
In this workshop we will explore Agora Rollberg to spot potentials for circular improvements of products and materials.
For this aim we will spread through the space, follow the objects, identify linear chains and brainstorm-sketch proposals for local, circular alternatives. The workshop combines spatial and digital exploration of objects, with a collaborative live sketching session of alternatives.
The results can be presented, adjusted and further developed with the collective intelligence of OSCE-Participants and the projects' team.
#Date & Location
Sun 02.07.17 14:00
#Contact
Lena.flamm@b-tu.de