A workshop for OSCEdays Berlin 2018 on Open Source Business Models.
Who are we / Wer sind wir ?
Hi, I am Lars. Part of the Open It Agency. A Berlin based organization helping ppl. and organizations to understand and use open source.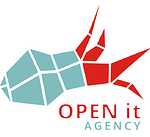 What will we do / Was werden wir machen ?
For the 3rd time in a row we will bring a 2 hour workshop that will help people to understand the basic questions and functionalities of an open source business model and how you can make it work for circularity.
We are going to work with a tool that was developed for that purpose: The open platform design flowchart. A tool that was successfully used by many and also further developed for example by the Danish Design Center. But we are going to work with the original one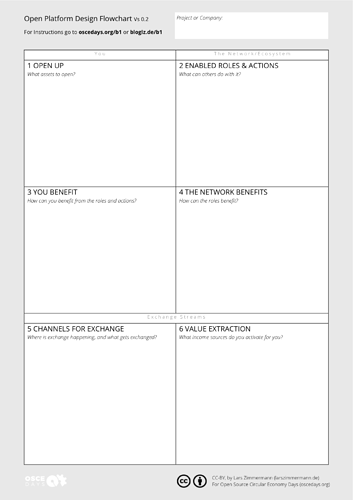 There is a full openly available video series/online course on the tool and subject. But in the workshop you'll get a short version and the possibility to work with others and get feedback.
Bring an idea or even an existing project, startup or company! Then you'll benefit the most from this workshop.
Time, Place & Supplies / Zeit, Ort und Ausstattung
TIME & PLACE

Saturday, June 16, 11:00

@Infralab WS5, OSCEdays Berlin 2018
–
A table with chairs would be nice. Also workshop materials: A3 Paper and pencils and rubber
Contact / Kontakt
zimmermann .lars (ät) email .de
Open Resources / Offenes Wissen
As said above there is full open online course on the subject with 9 videos plus download of materials.
Here is video number one:
And here is a recording of a talk I gave together with @seigorobinson. The talk includes a brief presentation of the tool.
See you at the event.