Hi,
This is the challenge and participants organizing and curating team for the Berlin event June 2015.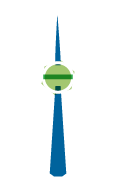 #Who We Are?
Contributors to the challenge curating team:
@Lars2i @Justine @Alice_audrey @sophia @cameralibre @matthias @Anna_Perrottet @Ina +You - we are happy if you want to join the team. Just ping us in this thread. If you are in Berlin you might join one of our meetings, they will be announced in the Berlin READ ME
#Important Links for the Team
###CALL for Participants & application form
Here people can apply for their ticket to the OSCEdays. (There is Space for 150 people per day in Agora.)
###CALL for Challenge®s & application form
Call & form for challengers that want to apply/suggest a challenge for the OSCEdays Berlin.
###DATA: Participants & Challengers Application Data Collection & Welcome Procedure -
How do we collect the data of incoming applications, make decisions and welcome new participants and challengers. Keeping track!
###Participants WELCOME / WILLKOMMEN Mail
#Tasks
feel free to join in and contribute
[TASK] Spread the Call for Challenge®s & Find & Engage Challenge®s - find and engage interesting challenges and challengers.
[TASK] Spread the OSCEdays Call for Participants - search for interesting people and get them to apply to become a part of the OSCEdays.
###Resovled Tasks
[TASK, resolved] Translate the Call for Participants and the Call for challengers to german.
#Discussions