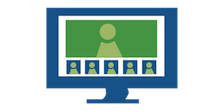 ##Background/Context
During the OSCEdays Open Labs we will have a video streaming for each phase (3 in total) to open up the phase and explain it. Each of those streamings should be joined by at least 3 @BoST members.
This topic is about planning the first one on November 7 – 8pm GMT.
In the BoST Call from October 31 @nicustasia @Gien @Lars2i –> Join us! If you want to be in the streaming. We can also be 5 or even 6 I guess.
##Planning The Call
Planning happens here and below.