sent January 11, 2016
###SUBJECT:
OSCEdays Newsletter #1 – Next OSCEdays in June 2016, & an OSCE Organisation
###TEXT:
OSCEdays Newsletter #1 | Read it in the OSCEdays Forum: [NEWSLETTER #1] OSCEdays Global Newsletter 1 - January 11, 2016
Hello,
Welcome to the first ever newsletter of the Open Source Circular Economy Days!
We would love to use this opportunity to invite you to join us in creating the 2nd global Open Source Circular Economy Days, happening around the world from June 9th – 13th 2016.
The new website for 2016 is already up, and the call for cities is now open. http://oscedays.org
So if you are interested in organizing a local event in your city, we are ready and we'd love to have you, get in touch and join us.
–
# MEDIA CAMPAIGN
This week we'll start the campaign to spread the call for cities across the globe. Please join us in that task and help to spread the word on social media, on your blog etc.
How about posting this:
The #OpenSource #CircularEconomy Days Call for Cities for June 2016 is open! Join the network. http://oscedays.org #OSCEdays
And if you can think of specific people who might be interested in taking part or organizing an event, please send them a message and suggest that they get in touch.
You can find more templates for posts and ideas about how to join our campaign here: [TASK] Spread The Call For Cities - for OSCEdays 2016
–
# OSCEdays FOUNDATION IS IN THE MAKING
The second big news is that we have been busy in the past month, founding a non-profit organisation for the OSCEdays. This will enable the community to do more, it will steward events and projects throughout the year, and develop more complex projects, building towards an Open Source Circular Economy.
We're aiming for a founding date in the first quarter of 2016. There are plenty of ways for you to get involved – as a member, or part of the future Board of Stewardship for example.
To find out what happened so far and how to join us, a good starting point is our updated global OSCEdays READ ME FIRST: Readme First: The Global OSCEdays
–
Thank you very much, we're looking forward to working together and we hope to talk to you soon!
Lars, Silvia, Gien, Jaime, Erica, Sharon, Sam, Tim – the provisional OSCEdays Board of Stewardship
–
Want to unsubscribe?
. . .
:::::::::::::::
ATTACHED FILE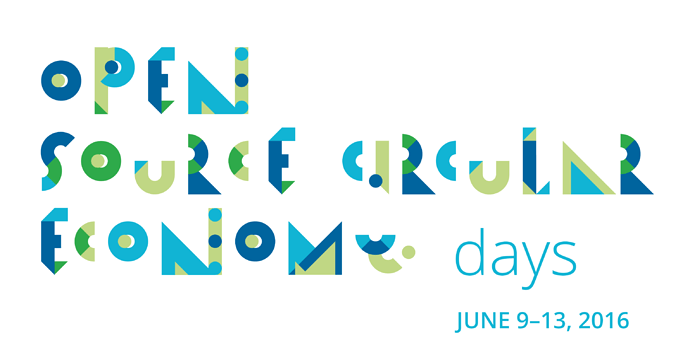 ---