Topic is part of the development of an OSCEdays Organisation.
---
Hi,
Here is a sketch for the guidelines for the association and our future work using the stuff that was collected in the pad.
I already put it in the format we will need it in for the statutes of the association. I was looking at the statutes of the Wikimedia Germany – a german association supporting the Wikipedia/Wikimedia.
The english is of course shaky – I am not a native speaker – but, if not necessary for clarity, I don't think we have to clean it up here that much. After we agreed on the stuff that should be in there and how the final version will have to be in german anyway. And once we have an almost final version in german we can make a precise translation back for final discussion.
###Wiki!
The post is a wiki. Feel free to edit stuff in or use the comments below. If you make bigger changes using the wiki functionality please leave also a comment below in the thread about what you have changed and why.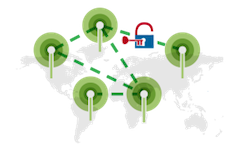 ---
##Preamble
"In the future … the focus will no longer be on the big, genius designer but more on the network – on architectures of collaboration and participation."
[1.]
---
#Objectives (german: "Ziele & Aufgaben")
The purpose of the association is to stimulate the debate on Open Source for the development of a Circular Economy.
The association will educate, research and build the capacity as well as aid in developing skills, tools and best practise examples for an open source driven circular economy.
Our goal is to break down barriers and bring together a diverse, global community of people and organisations of all sizes, origins, genders and industries to collaboratively participate in and contribute to the invention and building of an open source circular economy.
###(Definitions)
[2.]
Open Source is a term for software, artifacts or processes whose source data, design files and instructions have been released to the public in such a way that anyone can make, modify, distribute, sell and use those things as long as the source itself remains open.
Circular Economy –> See other topic
###(Concrete Activities)
The purpose of the association will be achieved by:
creating and providing as well as supporting the creation and publication of scientific works, open source resources, open source tools and open source hardware projects.

providing and evolving spaces online (forums, websites and others) for the community to meet, exchange ideas and resources, build alliances and be empowered and enabled to do practical work.

organising, facilitating and supporting events (like workshops, courses, working groups, informative meetings, talks, informal meet-ups)

[3.]
###(Guidelines for the projects)
The work of the OSCE-organisation will concentrate on projects
that are part of both worlds – Open Source and Circular Economy – at the same time,

that are useful for a broad variety of stakeholders and enables them to do own productive work and

that can in the short-term or mid-term sustain themselves, exist and grow further independently from this or any other specific organisation.
###(Transparency bit)
The association will operate and document its work das openly and transparently as possible. All work and projects will be published open source. [4.]
[5.]
°
---
COMMENTS:
[1.]
Just a suggestions. We can create a Preamble where we can add all kinds of introductory or general statements. Set the mood. I like the bit with "architectures of collaboration".
[2.]
Of course we need to explain what we mean with Open Source and Circular Economy.
[3.]
I left "policy making" out. Because when you found an association in germany and write what it is about, you should really do (Maike: you have to prove that you actually do) that work. And I am not sure if we on short term will begin actions around policy making. In the framework layed out above, policy making work is possible. But not required.
[4.]
We agreed to add something like "Anything that needs to happen intransparent (like sponsorship relations in early stages) has to be made clear upfront and agreed upon by the community." And I am a big fan of it. However I am not sure how to put this here into the guidelines in a way that it will not irritate german authorities (that have to approve the statutes) or make us very unflexible. Maybe we can come up with another way to put it? Or we find another place for this rule – another document that we can change quicker and do not have to hand in to legal authorities for approval.
[5.]
I really liked the bit I found in the pad: "To be constructively critical of our work and projects, to challenge and develop". But I could not find a place for it. Ideas?
---
ping @sharmarval @TechnicalNature @cameralibre @unteem @keikreutler @hazem @Alice_audrey @Ina @sophia @transitionmica @Chris @lauren @RicardoR @Gien @Silvia (+ you, feel invited to join the task)