---
SHORT VERSION OF CALL | KURZVERSION
---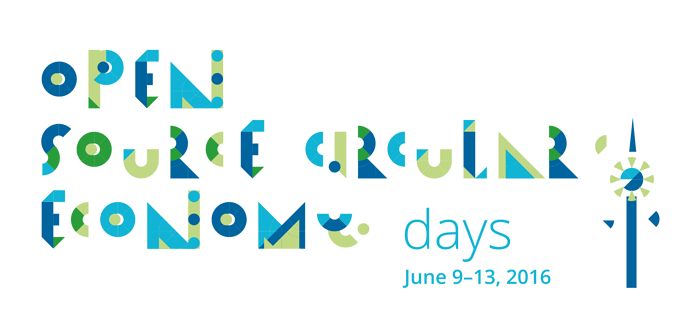 #Intro
The OSCEdays (Open Source Circular Economy Days) Berlin look for active and creative participants – like individuals, companies or institutions – that want to work with us in Berlin as part of a global community for some days in June to explore and develop the Open Source Circular Economy.
Here is how it works:
#What is the OSCEdays?
The Open Source Circular Economy Days (OSCEdays) is a globally distributed event inventing and building with the collaboration methodologies of Open Source a sustainable, zero-waste Circular Economy. (Read more about Open Source Circular Economy).
It happened for the first time in 2015 with 33 cities from 24 countries on 5 continents taking part. The local event in Berlin event was one the biggest and most active in the world with almost 20 challenges. (Here is a little documentation of the OSCEdays Berlin event 2015.)
2016 the OSCEdays will take place in the CRCLR lab – a new 2000m2 space in Berlin Neukölln dedicated to foster, house and support a Berlin circular economy community.
#What is a Challenge?
The OSCEdays is a hackathon. A hackathon is a productive and creative hands on event where people come together to build and develop real solutions or stepping stones towards real solutions. We call the projects for the event "challenges".
A challenge is a little project to work on during the event, in open exchange with the community – open working sessions. There are endless possibilities what a challenge can be, like:
a discussion round or brainstorming to find or discuss new ideas,
a prototyping session, where you build a real design object or software, test a design technique or set up an infrastructure,
a documentation jam where you document an existing solution to make it accessible,
a creative intervention or experiment like a theater impro-show, an urban game or storytelling.
More about what is a Challenge can you read here. In our Forum you can find a lot of examples.
It is clear that a good OSCEdays challenge focuses on circular economy, zero waste or general sustainability and resource protection ideas and solutions and is interested in Open Source – willing to share ideas and knowledge openly and enable others to contribute that way.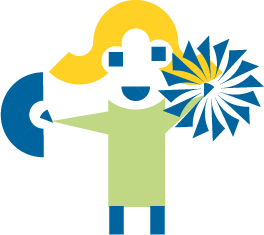 #Create a Challenge – Become An OSCEdays Challenger
If you are interested in adding a challenge to the OSCEdays Berlin and facilitate it, we are happy to have you. Here are your next steps:
###(1) Describe Your Challenge
Start with a little description of your challenge and post it as a new topic in one of the Challenge Channels (green categories) in our Forum. What is the challenge about? When will you work on it? Can people participate and if so, how? What do you need for your challenge? What do you provide? Tag the challenge with "city-berlin" and "challenge". (Read more: How To Post A Challenge)
If you want to consult with someone how to frame your idea or project or parts of it into a good OSCEdays challenge reach out via Private Forum Message or Email to @Lars2i (Mail: zimmermann.lars@email.de | Tel: +491762185009), @cameralibre or @simonlee. Framing a challenge can be an interesting creative task. We are happy to help.
Once you are done with posting your challenge let @Lars2i and @simonlee know and we add your challenge to the program and start to advertise it.
###(2) Work with Your Challenge
Please post your challenge some days or weeks before the event in order to work on it at the venue. That works great!
But the OSCEdays are also a global ongoing network. Click yourself through the fourm and see what others are doing. You can comment on their work, learn from them and also invite them to help you with your work. Use this platform also before and after the event to work on your challenge.
In Berlin we also have regular meetings to organize the event and also to develop challenges. Join us. You can find the dates for upcoming meetings in the BERLIN READ ME.
#Professionalize: Get Sponsors And Professional Partners For Your Challenge
Most challenges will be voluntary, non-profit and self motivated.
But you can also "professionalize" your challenge and make it some kind of bigger subevent. You can invite companies to your challenges or can even design an Open Source Circular Economy challenge or workshop just for them using the OSCEdays as a platform. You can also go and find companies or institutions to sponsor or fund your challenge.
The OSCEdays Berlin is a platform event ready for you to use like that. You can make every sponsor or partner deal you want. Your sponsors will be listed on the OSCEdays Berlin subpage, added to event documentation and included in the welcome speech.
We ask you in return to give 10% of what you make with your deals to the main organizer and host of the OSCEdays (CRCRL lab). So we can use the money to provide space and infrastructure for your challenge and also the rest of the OSCEdays community here in Berlin.
You can pick and frame your challenges and workshops in every way you like. But please make sure that it is related to sustainability/circular economy questions and don't forget the open source part: Share some documentation of the challenge/workshop, provide resources, insights and results to the community.
If you are interested in making a more professional challenge we love to support you with contacts and documents (like a raw version of a sponsorship brochure to adapt). Write to Simon and Lars to let us know, that you are interested in this and get help from us.
Simon: uhcholl.simon.lee[Ä%T]gmail.com> | Lars: zimmermann.lars[Ä%T]email.de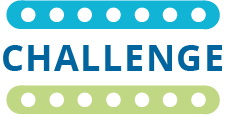 ---
###Deutsche Version
nicht vorhanden | Lust eine zu erstellen? Einfach loslegen und unten als Kommentar posten. Ich (Lars2i) pfleg sie dann oben ein (und nehme Dich ins Team auf, falls Du nicht schon dabei bist.)*
---