##Who are we
Hi! Despite being a science hacker and a biologist, I'm a very bad gardener. I really like the idea of growing vegetables and herbs in containers on my balcony, but I always get too busy and forget to water them. Maybe you also have the same problem. This is a challenge to hack sustainable DIY solutions.
##Short Description
We're going to design and build sub-irrigation planters (SIPs) for container gardening from recycled trash.
###What is a sub-irrigation planter?
Water is taken up into the soil as needed by wicking capillary action from a reservoir below. The steady supply is better for the plants, AND the bigger the reservoir, the less often you have to water them. There are lots of different designs to be found on the internet (see also the links in the resources section below).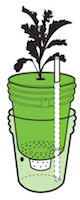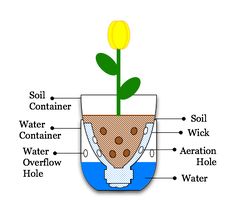 ###What do we need?
I'll bring tools. Instead of buying materials to make these planters we are going to convert existing planters and/or upcycle them from trash. We'll be looking for things like this:
Containers:

Different non-biodegradable materials that can create a barrier to hold the soil above the sub-irrigation reservoir. LOTS of plastic bottles, also to make watering tubes: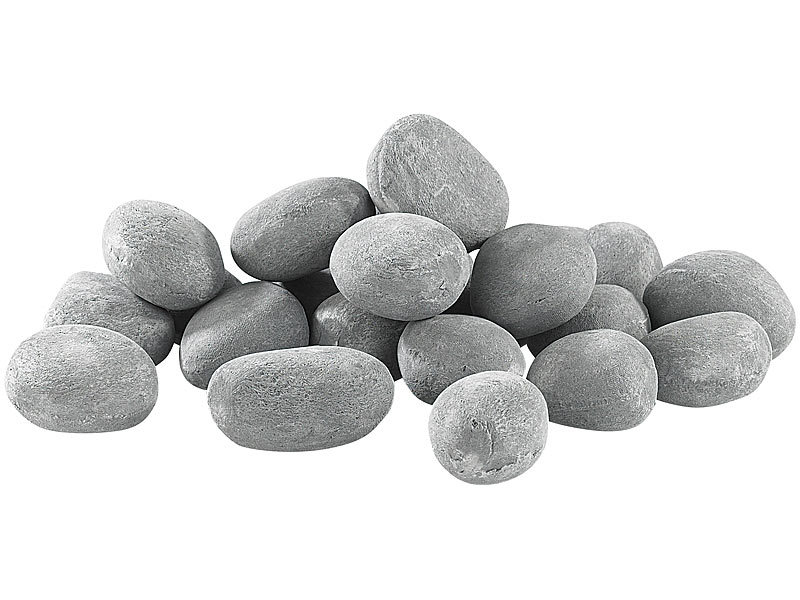 If you have stuff like this at home, please bring it with you. Otherwise, we will go on a trash-gathering expedition around the neighbourhood (bring a bike!), and maybe also call in at Kunst-Stoffe Materiallager if we get stuck.
##When
To be determined. I'd suggest one of the following (slight preference for Saturday):
Saturday, 13:00 Trash expedition, 14:00 visit Kunst-Stoffe (open 14:00-16h), 14:30-15:30 Build
Sunday, 10:30 Trash expedition, 11:30 visit Kunst Stoffe (open 11:00-13h), 12:00-13:00 Build
##Resources
Some of my favourite DIY instruction for SIPs