Meeting of the provisional and open OSCEdays Board of Stewardship (BoST) - See full list of BoST meetings here.
---
We will meet at 7pm GMT on Skype on April 11, 2016
Do you want to join? Let us know - ping @Lars2i and @sharmarval
##AGENDA
What should we discuss? Please add things here (post is a wiki) or as a comment below.
MODERATOR of this call: @JuliaP | Deputy @Lars2i
Present: @Lars2i @sharmarval @JuliaP @Jaime @Gien @Silvia @Johnny_Kerkhof @TechnicalNature
##1 Hi
a. Who is going to document? @TechnicalNature
b. How are you? / Do we have new people in the call? Please introduce yourself and tell us how you are today.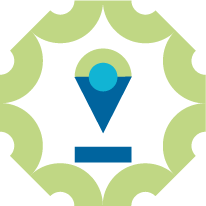 - Lars - busy prototyping a teleprompter to record business video
- Sharon's been sick - get better! Was at a conference, worked on Newsletter and increasing twitter engagement (via skype - also been in touch with some guys running open technology for life workshop
- Silvia - apologies for missing last call - was biit early - still working on sponsorship - Lars will link with Mario
- Jamie - Been working on outreach to American companies/ Ouishare intros & insights
- Erica - Busy - connecting, touching base with some London OSCEdays - meetup tomorrow (tuesday 12th)
- Johnny - Busy - Initial funding Nijmegen even, interest from collective scientists
- Gien - looking at architecture plans, Mycelium & links with precious plastics
- Julia - working on the local textile challenge - marketing for local client and partner
###- QUICK STUFF -
##2 Reminder on New times
Because last time a lot of people weren't in the call just a quick reminder that we alter the times of the calls every two weeks from now between 7pm GMT (= 8pm London = 9pm Paris, Berlin etc.) and 10am GMT (11am London = noon Paris, Berlin).
The next all is in the morning again on: April 25, 10am GMT
CLEAR
##3 Onboarding Delhi Call
Hi, I have an onboarding call with Delhi on Wednesday 10:30 GMT = 12:30 Berlin Time. Dealing with indian english can be tough sometimes and I have the feeling I could need some support in this call from someone that is a bit experienced with it. Anyone?

Action @Jaime will be able to support Lars with the accent
##4 I Fixit Sponsorship: Sending out Kits to Local Events also in May?
Jaime sent out a call to all local organizers to send in physical addresses so that IFixit can send out tools to them. But what is with cities that onboard in the coming weeks? Is there an option for them or is it just to late?
Summary Action - The deadline for cities to join will be the 9th of May - Lars will add this to participation page. Welcome email/ onboarding will also include instruction of kits in advance
_Jamie - It's not clear, been decided when the deadline is for people to stop getting kits, was just going to collate as many as possible _
Could use a deadline of a month and reduce the amount of random different requests that would have to go to IFixit
Lars will add to welcome email
Would be nice for all the participating teams to receive one but this means that the joining of new cities would also have to stop in good time before to allow this.
Can post a date for the closing os cities - End April -Lars prefers 9th May - to allow further pick-up when local cities start promoting more
Need to make this clear on website and participation page
##5 Newsletter
The newsletter has been sent. If you haven't already please share it in your networks (esp emails)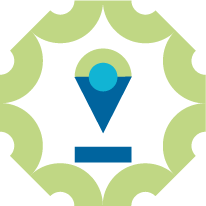 Summary Action - Next newsletter for 19th April (Sharon and Jamie working on ) - add suggestions to NL topic pinned in forum
All to make sure to share in networks
Sharon - analytics - stories other cities / about people where most popular click wise
_Jamie - aim to send one every 2 weeks, will work on with Sharon _
First Tue 5th, Next aim for Tue 19th
_Lars - will add topics to to a Newsletter thread - one large one pinned to global communications _
Emails used where from those who signed up (so can promote signing up to it for more)
###- LESS QUICK STUFF -
The following points have overlapping aspects. Let's read them all first before we dive in to every single one.
##6 a _Mentorship program - Create Community Outreach to find help with Mentorship Program?
Should we reach out to the community to find someone to create the mentorship program? I created a first draft for a call and would like to get a final version ready and put it out. Green Lights?
Summary Action - Johnny will start further forum topic on mentors - Erica will link to as well from EMF & Other discussions - Lars will have a think about the forum screencast
Johnny suggested a community of Dutch scientist - Het Groene Brein may be able to support with network and links with his students - however would have to already have been organised to form, programme, timeslots etc - Could be a Beta powered mentor programme
Sees it as Q&A on skype/ Google hangout
However we are low on resources to get going, could set up a small team on the side to look at
Erica has also been talking mentor possibilities with EMF 100 _
Johnny also mentions would like more of an intro to the forum (has started a response on this already there)
there is also perhaps a need to go through the forum more with the community - maybe make a webcast to explain
However need to prioritise resources!!!
##6 b _Speakers
Last year we had talks from invited speakers. Do we want to do this also this year? There are positives and negatives. One big positive is that it is an easy way to clarify some benefits of the event and can be used for communication after June and doesn't require much work from us.
Summary Action - Sharon, Silvia and Julia will work on it, set up a forum topic and base on info from Sam last year
Sharon, Erica - All agree that it is useful - perhaps not as much as during but ongoing clear output.
Need to balance the effort e.g. it was quite a lot of work last year for Sam to edit, blog, release on time etc
Johnny can link to mentors, people speaking too - CEO Philips other local and national NL experts, links circular economy
Combine the ask for mentors and videos
Alongside this Silvia also put forward the idea of an opening ceremony video to introduce
##7 Global Reporting OSCEdays 2016
Lars: Last year Sam and I were busy during the whole event with global reporting. Not an ideal situation. But global reporting was important for many local organizers to have the feeling to be part of a global community.
With this learnings I think I have another idea for this year: How about open hangout sessions every 12 hours. (Or maybe 3 times per day). Local Organizers can meet there and present their events. They can also meet each other there and ask questions.
The calls need to be moderated though. And I think it would be good if each of us in the BoST moderates one or two of this rounds. This way the community gets to know us better.
I checked a possible time would be:
3:00 GMT = 11:00 Shanghai . . .
15:00 GMT = 11:00 Indianapolis, 10:00 Bogota, 16:00 London, 17:00 Paris
3:00 / 15:00 works but casts out all Asian cities into one shift . . . strangely separates them. but I don't know any way around it.
ok. let's discuss.
Summary Action: Lars will put out a call for Local Media persons (the schedule can be put together later and shared between BoST). Sharon drafting questions (Erica happy to support)
_All - sounds good and Lars can send out an email similar to last year for a media person _
Sharon - could also be used as documentation - to collate particular questions - could set up a form before to fill in
This is seen as difficult and how to retain the essence, excitement, not too formal
_Julia - could post comments/ answers after on link _
Sharon will look at drafting questions to answer
##8 a _Funding/Profile: Should we start planning a big event for next year?
It's proving hard to find sponsors for a decentralized event at the global level.
Jaime has been talking with some of the people from Ouishare, who have been organizing lots of small decentralized events. From their experience, they feel it is much easier to gather sponsors for a big centralized event than for lots of small events.
Small local events are great to foster and connect the community and should be kept, but to make a bigger buzz, it might be easier to make a bigger centralized event.
The idea came up that they could help us, if we decided to organize a joint-Fest, with their experience organizing big events, finding partners and reaching out to their communities.
Let's discuss if we'd like to join our forces to the people already organizing the Zero Waste Fest, and make a really big event that could become the reference around circularity and collaborative economy.
Whatever we decide, we need to start thinking of our next steps to start raising funds for the next events.
Summary Action: Need to link with larger OSCEdays longer term strategy - funding - community. Jamie will put something together for Ouishare Fest, Erica can talk with some in Zero Waste Europe too.
Discussion on the advice given above from Ouishare to Jamie - pros/ cons/ logistics and options
_Zero Waste France event is 30 June, 1st & 2nd July _
Important to have a post OSCEdays globale share after Auguts - incentive to keep the conversation alive
Erica - Balance focus on event and doing
Jamie - They feed into each other ( the smaller and larger)
Lars - like the OSCEdays as it is fuzzy not all in one place - but where should it be?
Discussion on place option - Berlin, NL/ Rotterdam?
How does Ouishare work? Big budget, 30 organisers - we could combine communities the sharing and circular
Need to link with wider strategy, pick up a in a thread
##8 b _Funding General
As mentioned already, but we need new ideas for funding. This is a serious issue. Without resources for operational work … what is to discuss then?
Summary Action: Compile list and add to, need to review opportunities and possible partners, links with universities - also record the things we say we have limited resources for
- look into adidas contact?
##9 Community Management
Should we have a clear idea of how to energize and communicate with our community?
Summary Action: Continue with Newsletter - Set-up Hangout invites (Erica happy to start stream - promote) - All can take turns
Need to energise the community
Pre / during / post - F2F sense of connections
Newsletter various forms
Schedule BosT Hangouts
Be able to share and showcase projects on open hardware
Make small clips and incorporate into newsletter
Matchmaking platform - talk to a person
Think in a shorter timeframe - focused and simple
Think about when BoST can meet up after already
. . .
---
##Next Call
Next BoST Call is April 25, 2016, 10am GMT
Who is going to be the moderator of the next call and the deputy?
Jamie - will be the next moderator