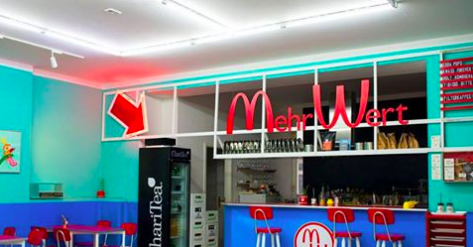 ###We are
Hey everyone, we are Guerilla Architects a collective of Architects and Artists who are dealing with wasted resources in the city and in general.
###What
This time we will rebuild our "MehrWert Diner" and will coorperate with partners who are cooking with saved food.
To close the kitchen/cooking circel we will build a soap lab on the OSCE days 2017 in Berlin where we try the challenge to make soap out of the oil we used in our diner.
As we are no experts in making soap we would be happy if you share your experiences.
Who could come, visit us in Berlin and join the challenge.
###When
SATURDAY, all day
###Resources
One of the many videos on YouTube on this topic: