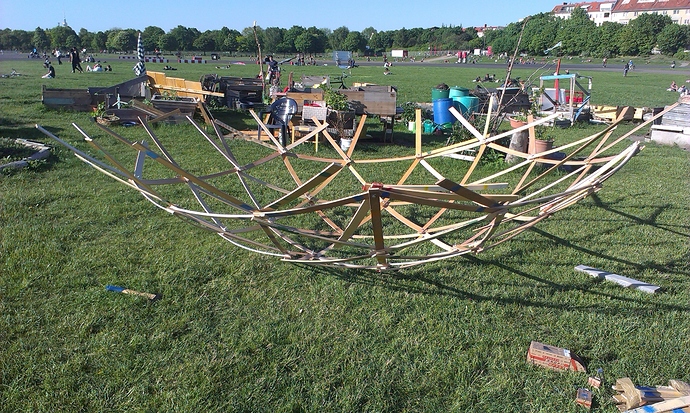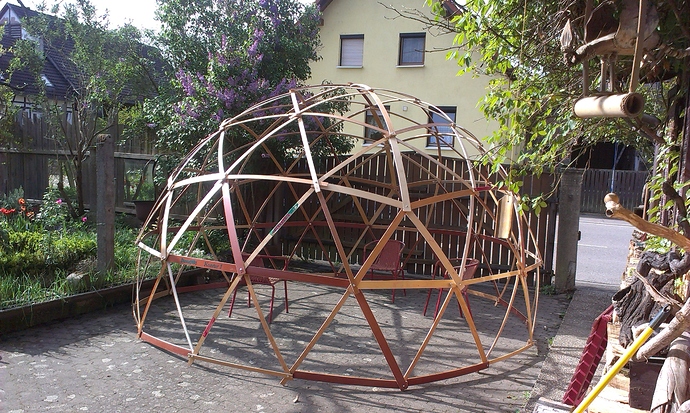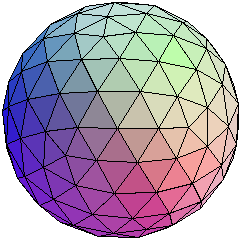 ##Kurzbeschreibung / Short Description

Dominik wird in einer offenen Baustation eine geodäditsche Kuppel nach Buckminster Fuller mit wiederverwendetem Holz (Lattenrost/Federholzrahmen) bauen. Jeder kann mithelfen.

Dominik will build with reused wood in an open ongoing pop in workshop a geodesic dome after Buckminster Fuller. Everyone can join.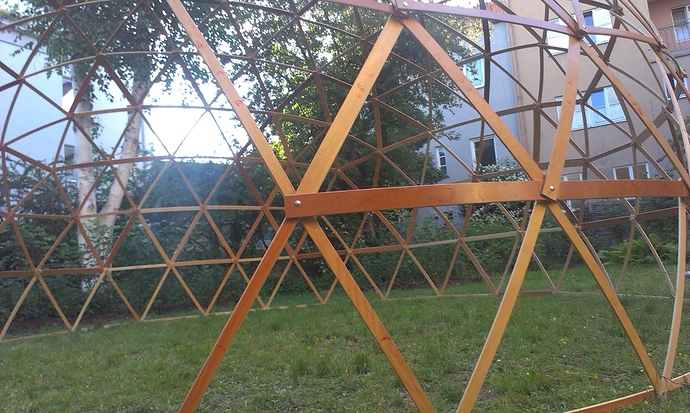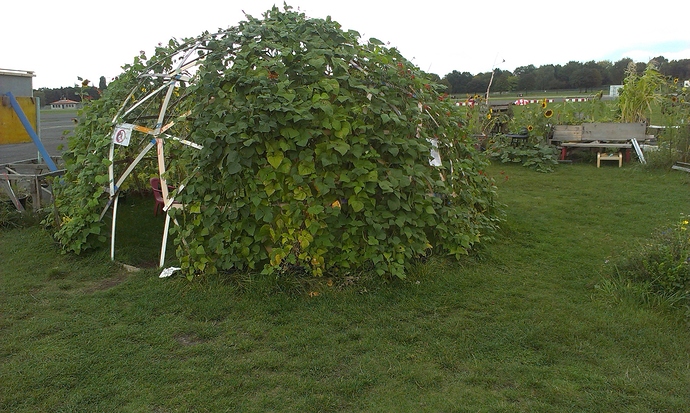 ##Ressourcen / Resources
Wikipedia: Geodätische Kuppel / Geodesic Dome
Video
###Bauanleitungen / Tutorials


There are also tons of resources in english available. Just search for it.
##Wann / When
Sa. JULY 1 + So. JULY 2