Hi all! The OSCEdays are on! We start the broadcasting and the video connection between the cities with a connection to the Shenzhen Opening Ceremony.
In Shenzhen the OSCEdays got the attention of some city-officials. And so the OSCEdays Shenzhen will start with an opening ceremony and the deputy mayor of Shenzhen municipal government and district government officials will attend this opening ceremony.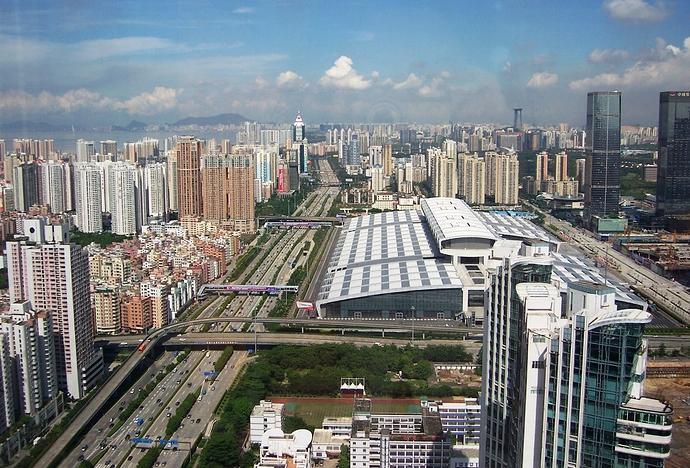 ###It is truly great that the mission of an Open Source driven Circular Economy has the attention of politicians in some countries, especially in an economy that is so important for the globe as Chinas economy is and in this economy especially the manufacturing ecoystem of Shenzhen!
And so we decided to have the first hangout-connection during the OSCEdays while this opening ceremony happens!
@sharmarval & @unteem from the global OSCEdays organizer team will join the call and say some words of greetings to the government officials and to the community and then we will engage in a first discussion and share things we are going to work on during the OSCEdays.
And you all are very invited to join the call and follow it.
The link to this hangout will be published like the link to all other hangouts with city interviews on the G+ Main Channel Account (・o・).
The OSCEdays Shenzhen Community will focus on the Internet of Things & Circular Economy in regard of the Shenzhen manufacturing system. They will work about E-Waste. If you have similar challenges planned in your city, we will be very happy if you join the discussion actively and start the exchange with Shenzhen right in this call. If you plan to join the call with similar challenges please ping us here in the thread @unteem & @sharmarval
---
The Call will happen at:
##THURSDAY June 11, 2:30 am UTC
###Link will be published 20 min before Here
---
Ok, hope to see some of you in that call.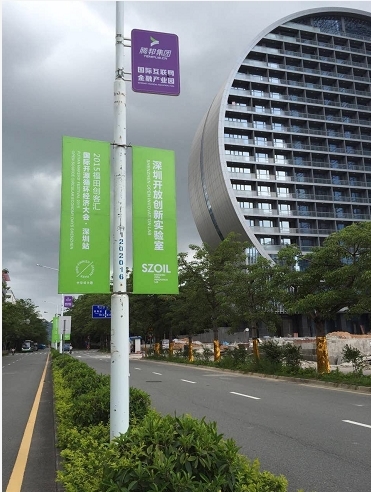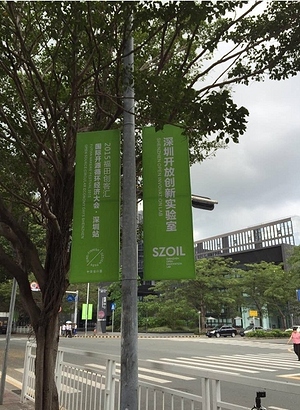 Banners with OSCEdays announcement in the streets of Shenzhen