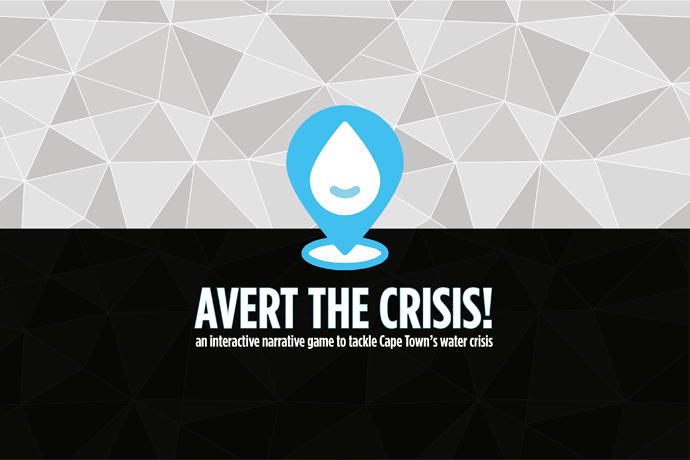 A visual narrative game (Avert the Crisis) sets the scene for actionable interventions in the Alternate Reality Game. Can we generate an emotional connection to Capetonians and their current struggle, that would foster meaning-making for a global community of citizens and innovators to respond to?
The visual narrative game will be playable on iOS and Android devices in the last 2 weeks of March.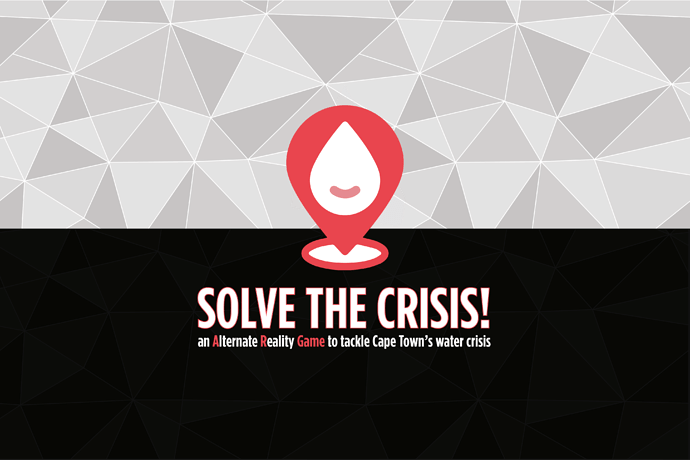 The 'WWW_Day Zero' Alternate Reality Game challenges players to imagine themselves on the brink of a severe water shortage that will affect their entire city, and to propose measures that could curb this impending doom. The city has just 1 month of water left if inhabitants remain within the daily average of 50 litres of water per resident per day. Players are tasked with documenting their journey, ideas and discoveries along the way, and to share this on any public social media platform. This stream of crowd-sourced solutions will be linked to a web platform, and curated daily by the game's designers, with the best suggestions earning themselves a spot in the official ARG narrative as it unfolds.
The Alternate Reality Game begins on 1st April 2018 and runs until 1st May 2018.
Following the game, all ideas will be stored in an online database of potential solutions made freely available to any city-hackers out there.