(part of the location & tech team)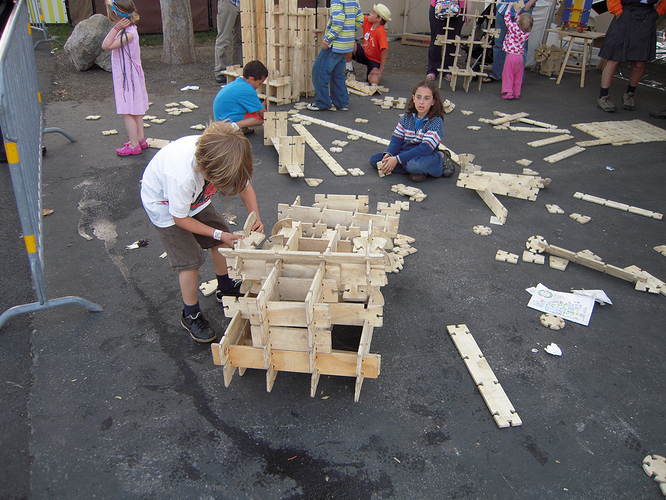 ##Material Corner
The Idea of the Material Corner is to have materials and also tools to work with during the days to do some spontenous prototyping, mirror or collaborate with global challenges like this one for example or just have something to get inspired from at the venue.
We'll have a corner for this in the backyard of Agora.
##We need
Materials – all kinds of rests, wood, plastic, packaging, metal, cardboard, screws
Tools – A set of basic tools (screwdrivers etc.) and maybe also some advanced ones (like 3d printers)
##Who takes Care/Ideas
Do you need help with something? Is everything working?
More ideas and contributions? Please step forward.
##A Challenge
How to equipe & use such a corner to only create circular/regenerative designs?
---
IMG: Maker Faire San Mateo 2011 (078) CC-BY-ND by Rip R.Lagenta (Flickr)