Who are we / Wer sind wir ?
Nora is the co-founder of the social upcycling business mimycri. At mimycri, refugees and Berliners design bags out of broken refugee rubber boats: https://mimycri.de/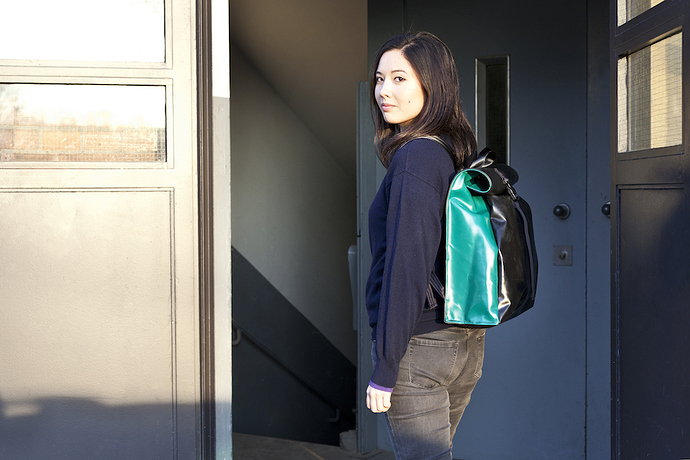 What will we do / Was werden wir machen ?
In a short talk I would like to share our experience about the power of "un-labeling" waste: the same material/product can be perceived as a burden and cost or as a valuable resource, depending on the perspective that you take. We believe that the reflection about our perception of waste is the starting point for a more circular economy and society. We want to share our experience with you and discuss options on all levels on how to use the power of un-labeling to achieve a more circular economy. We want you to leave with an open mind and a million new ideas.
Time, Place & Supplies / Zeit, Ort und Ausstattung
TIME & PLACE

Talk is part of the Fashion Talks Track on Friday June 15th from 12:30-14:30. Precise time can be found on the website. Location is @InnoZ Forum
The session ideally takes 45min. We would need a nice space to discuss, does not necessarily need to be seated. Room/space for about 15ppl, ideal day would be 14 or 15 June.
Contact / Kontakt
Email: nora@mimycri.com