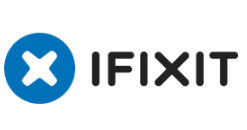 I Fixit is a company producing and sharing open manuals to enable customers and workshops worldwide to repair smartphones and similar devices.
Repairing is an important factor for any sustainable economy. But most manufacturers don't have an interest in making their products long-lasting or repairable. Some seem to make it even more difficult to do it with every new iteration of their products.
But iFixit got some real hacker spirit! They work till they have found a solution and then share openly well made repairing tutorials. And they also provide you with the sophisticated tools necessary to do it.
Check out their website. Ask your friends to bring old phones and start to repair some things. There is a lot you can learn.

from the iFixit website
–
In 2015 Kyle Wiens - the founder of iFixit sent a beautiful message to the global OSCEdays community.