Hi, we are the global Reporting & Live-Stream Team of the OSCEdays 2015. We are a branch of the OSCEdays documentation and create live-video-interviews with insights from all OSCEdays 2015 cities and more. Our team is open to new members! (Scroll down for more info how to join).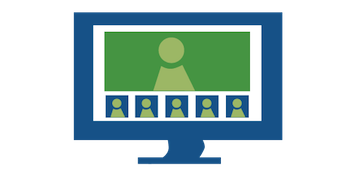 Are you a local organizer and have online talks as live-streams to share? Or do you want to share something else via live or recorded video? You can add a channel to the program! Learn how.
The main project of the OSCEdays global Reporters is to interview all cities during the OSCEdays. We aim to create 10 to 15 min interviews where local organizers and hackers talk about and present what they are doing in their cities. So all cities will be heard. All interviews will be streamed live and also available as recordings afterwards.
See: COMMUNITY MAILS - Global Reporting! Information for local organizers about global Reporting.
(The topic also contains information about the times for the interviews and contact details to local media persons)
Join our Team
We are open for new members that help us organize the job, do the interviews with the cities and wrap up everything. Also new ideas are very welcome anytime. Just leave a message below or write us a direct message (to all).
Who We Are Right Now:
@Lars2i – Lars Zimmermann, Berlin (Team & Task Coordination, Tech, Interviews)
@Justine - Justine Tavernier (interviews)
@Alice_audrey - Alice Audrey Grindhammer (interviews)
@cameralibre - Sam Muirhead (interviews)
@JuliaP - Juila (interviews)
@Anna_Perrottet - Anna Perrottet (interviews)
@Timm – Timm Wille, Berlin (interviews)
@Silvia Silvia Leahu-Aluas (interviews)
Routines, Tools & Links for the Team
How to conduct an interview (content wise and technically)
OSCEdays Reporting Google Hangouts Channel
Archive (closed topics)