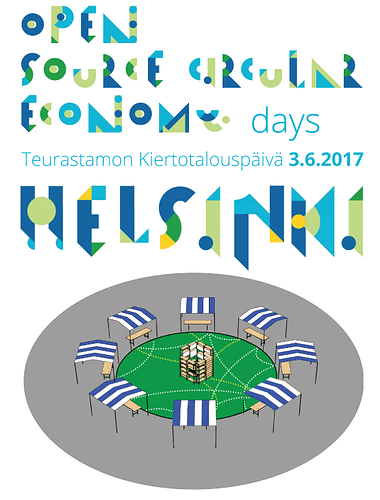 Welcome to OSCEdays Helsinki!
Come see a living ecosystem of different processes and technologies, mainly related to food, in the courtyard of Teurastamo. All of the showcased technologies are Open Source and contribute to the Circular Economy.
Date & Location
3.6.2017 @ Teurastamo courtyard (Työpajankatu 2) from 11:00 - 17:00
The idea of this event is to show how the different workshops are connected via the resources they use and create.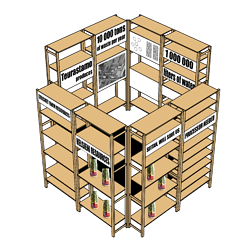 Program
Making soap from used cooking oil
Ruby from Joosoap.org will teach you how to make soap from used cooking oil! The workshop will be held from 13:30-14:40. See also Joosoaps workshop event page on facebook.
Growing mushrooms on coffee waste
The boys from Helsieni will show how easy it is to grow mushrooms on coffee. They will bring some kits to demonstrate and for sale so you can start at home. And did you know that the spent substrate from the mushroom production is also great for feeding worms/insects? Come and see if they bite!
Seitan Will save us
Will and his merry machine will be making seitan all afternoon, come watch and join!
Circular Beer
Juha Teerimäki from Clusterbrewing will be brewing beer with seitan starch during the whole event.
Johanna from from Waste to Taste Ry and Restaurant Loop will tell you how to make beer out of bread that is about to be wasted. There will also be samples of newly developed beer Wasted available starting at 12.30.
How to Pickle Food
Bokashi - From biowaste to soil improvement
Does your allotment need compost or are you looking for a way to recycle the soil of your balcony garden? Boka shi is Japanese and means fermented biological matter. Join us in making bio waste pickles that will improve soil quality. During the workshop sediment geomicrobiologist Adrien Vetterli will talk about why it is important to return nutrients back into the soil. It's possible to buy a bokashi starter kit in the work shop for 6€ from Maria Nordlund, the other workshop leader.
The workshop will be held at 14:30-15:30. You can ask about bokashi also at other times, get to know compost worms and turn exotic seeds into great home decoration.
More info on their facebook event page
Food
From 12:00 - 16:00 There will be snacks for sale from Helsieni, a unique opportunity to taste their vegan mushroom snack: Sihis™
From 11:00 to 13:00 there will be "Hävikkibrunssi", a brunch made with food leftovers.
Contact
See also the Facebook event page.
get in touch! choltslag83@gmail.com
Teurastamo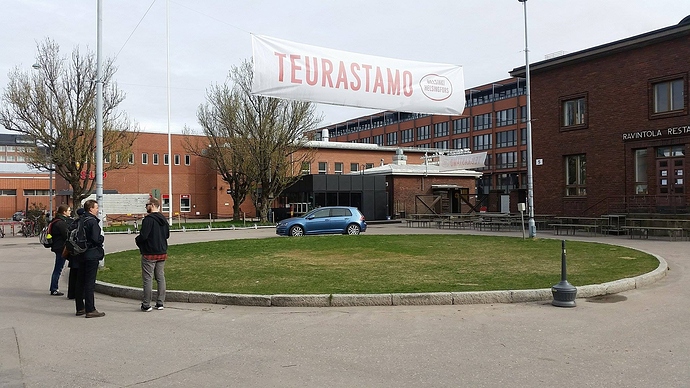 See the program of our previous event:
About us
We are a self organised group of sustainability enthusiasts and circular economy entrepreneurs that want to show how to give practical examples of circular economy.
Partners