OK, thanks for the feedback, I'll create new versions and have them online in a couple of hours!
thx. Ah, and check if the 'OPEN' really needs to be bold. I found it to working in normal font as well and beeing a bit clearer.
OK, I tried it with OPEN as Open, and I think I prefer it. I've included both bold and normal Opens.
1017_A:(Lars' color scheme)

1017_B:

1017_C: (1016_C, revised, with more dark blue)

Hey there, generally I quite like the playful designs so far, and I am sure we get to a good final design-decision rather quick…
I have a discussion point about the "Open Labs" naming: I quite like it all in all, but it introduces two new key elements to communicate (ext to OSCE and DIF): 1. Open labs; 2. The Circular City. It kind of introduces "Open Labs" as a new brand or series of Lab activities…is this on purpose?
I would prefer it if we could find a way where we focus attention to one element to communicate…
Looks great, good work. I think my personal preference would be A > C > B of this latest iteration. Agree with Maike that B was best of original set.
@cameralibre jeai, I think we are going somewhere.
@Frans – Good call. Let's discuss this later in todays call in depth. But maybe yes – Open Lab – could be something, OSCEdays is doing from time to time. To put focus on a subject for example. And to engage in partnerships.
Open Labs: SUBCJECT – A collaboration between X & X & OSCEdays.
I'll add it to the Agenda.
I loved the "Halloween" versions, but from the new designs 1017_A is the best imo
I also liked the "Halloween" ones…but of the recent ones I like them in bold in this order: A > B > C
I'd say: not too many circles
@sharmarval does it mean A over B over C or A smaller than B …
I prefer C. It is the most interesting of the three, and color-wise it doesn't hurt. A is also okay. B is way too pink/purple to my taste. The bold "Open" works best.
A over B over C…changed the symbol. Thanks.
Ok. Vote count (including the ones from the Skype chat)
A: 1 1 1 1 (1)
B: (1)
C: 1 (1)
E: 1
---
Normal Open: 1
Bold Open: 1
---
You can wait a bit more. We communicate the current design back to DIF now to see if they ask for changes regarding the name/branding.
Ok. we got a green light from the DIF about the branding and design.
@cameralibre you can wrap it up then. Still a small Logo is missing - the ones above from me are a good start.
And I wonder, if in that design now (A) the OSCEdays Logo could be green.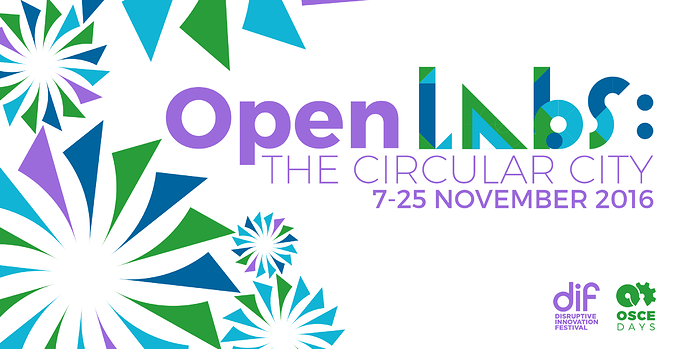 ---
Personally I prefer it with them both purple, it seems a little off-balance with the logo in green: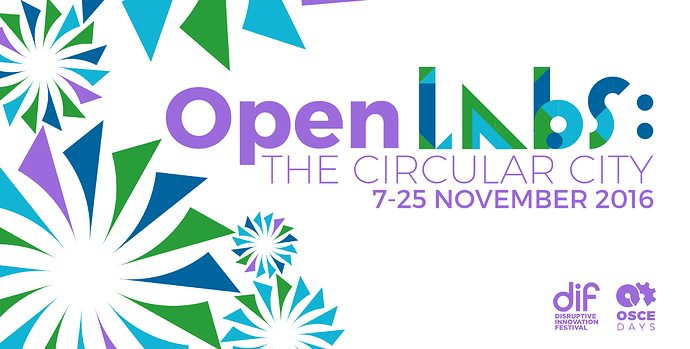 ---
Does the small logo have to be perfectly square, or just square-ish?
here it is perfectly square:
A:

B:

C: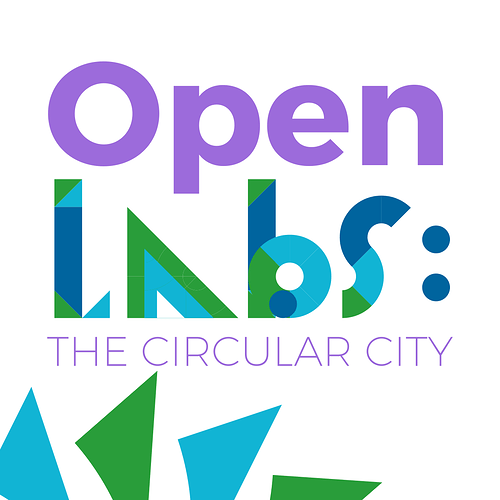 Great. I think you are right. Both in purple is better.
Nope. The small one does not have to be a perfect square – although it would be cool, if you provide a file that is – just add a bit of white space on the right edge - this makes it easier to use it on the forum (resizing)
The small ones you added are good! Only problem is, when it gets really small - 'CIRCULAR CITY' is not readable anymore. Any idea how to solve/improve that?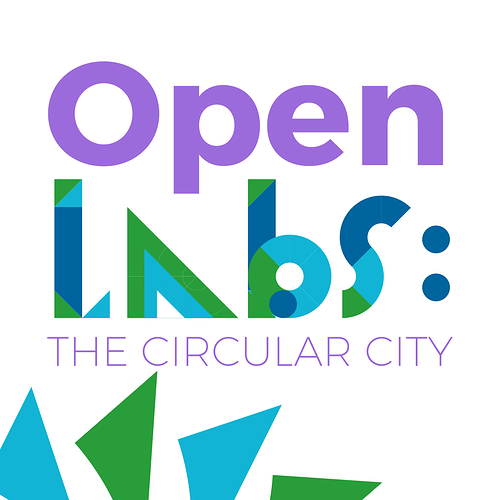 Not saying this is better – but maybe you can test something like this?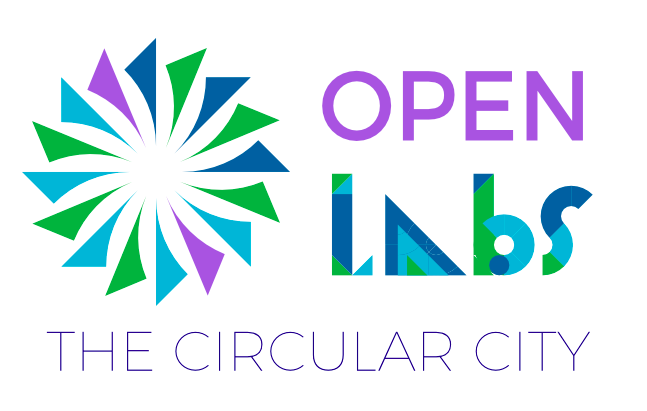 Update: Ah, just returned to this page. I think it is good enough. So, job done. Thanks Sam. Good job.
Hi Sam, can you provide the Slider and the Squares (all or A & C) with white background and also with transparent background & upload here and in the design folder. thx.
Cool, the SVGs and PNGs can now be found under OpenLabs in the Design Files folder.
Are you cool, if they are shared under CC-BY (Attribution To @cameralibre) or do you prefer CC-BY-SA?
I generally switched to CC-BY with most of my stuff and I think in the case of this collaboration it might make sense for OSCEdays too.
Ah, last comment: Could you share the color code of the DIF purple?