I thought you might be interested to hear Circular Economy podcast.
We talk to the inspiring people making the circular economy happen, uncovering lessons learned and top tips on how to create business and social value
Episode 5 - eco-designer Katie Beverley of PDR International Centre for Design and Research on systems thinking and user-centred design
Episode 4 - Jo-Anne Godden of Ruby Moon activewear, recycling ocean plastics and investing in women entrepreneurs
*· Episode 3 - Tom Harper of Unusual Rigging Ltd on service design and remanufacturing
*· Episode 2 - the linear economy and the risks it poses for your business
*· Episode 1 - what is the circular economy?
Find the podcast series on:
iTunes https://podcasts.apple.com/gb/podcast/rethink-global/id1465879853
Google Podcasts https://www.google.com/podcasts?feed=aHR0cHM6Ly93d3cucmV0aGlua2dsb2JhbC5pbmZvL2ZlZWQvcG9kY2FzdC8
Spotify https://open.spotify.com/show/13XS38ZiXa0mDZrDLBtXaq
TuneIn https://tunein.com/podcasts/Podcasts/Circular-Economy-Podcast-p1227009
or search for "circular economy" in your favourite podcast app. You can find the show notes via www.circulareconomypodcast.com, or on www.rethinkglobal.info in the Podcast menu.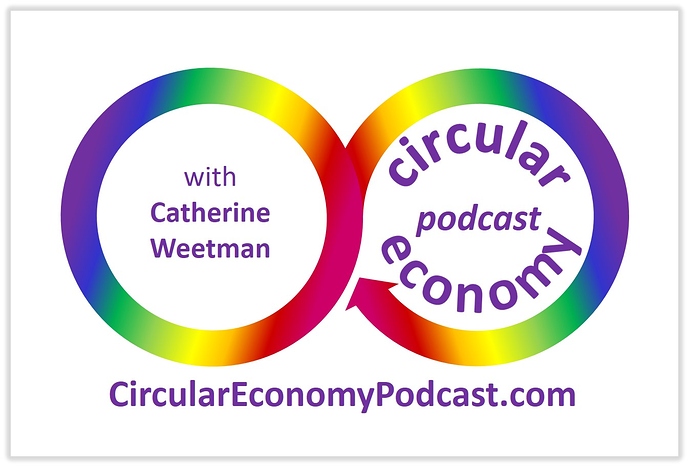 Why not sign up
https://mailchi.mp/97d13e4fce68/rethinkglobal-forwarded-email-newsletter
) to get free insights and updates, direct to your inbox…