Summary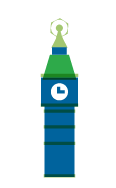 (Nice graphic hey, this and others available for use on the OSCEdays site
credit to Jenni Ottilie Keppler - licensed CC-SA-4.0)
An Open invitation to join the Global OSCEdays team for an informal chat and drink, to find out more about the Open Source Circular Economy days and specific London activities, as well as share your own. Taking virtual collaboration and networks on the the ground.
All welcome!!!
What?
You'll be able to meet some of the people who started the development of the OSCEdays as well as hear about Open Source and CIrcular Economy Initiatives from visiting local organisers and OSCEdays team from Berlin and Paris. We're also keen to hear some of your ideas, projects or questions. Or you can come and practice your German and French, Ooh la la!
Where & When?
Pub: Electricity Showrooms - 39A HOXTON SQUARE, LONDON N1 6NN
Time: 6:30 to …. we'll see how much we have to catch-up on talk about!
We'll have a table reserved so just ask for us / Erica
Who?
All are welcome, we're a friendly bunch
Lars @Lars2i
Sam @cameralibre
Tim @unteem
Sharon @sharmarval
Erica @TechnicalNature
Daniel @daaain
…and you?
This post is a wiki so feel free to add your name to the list so we know to look out for you or just turn up! Just click the edit below (and join the platform of course)