#Open Organizer Meeting OSCEdays Berlin
Hi, we're having another open organizer meeting for the local Open Source Circular Economy Days (OSCEdays) event in Berlin (see documentation of meeting one).
This meeting will be mostly about
##Challenge Curating Team & Tasks
development of the content of the event. The team is open to new members.
Alongside the challenges and participants, we will also focus on:
##Communications
team building for communications, announcing and communicating the event in social media, to the press and to media partners.
If you are interested in becoming a part of the global event communication or global organization at all you are also very welcome!
##General Introduction & Your Ideas
We will have also a brief general introduction to the OSCEdays and lots of room for questions and new ideas.
But notice that there will be a another meeting one day earlier on Wednesday April 29 focused focussed more on the general event and the Circular Textile Challenges. But it is a great idea, to join both meetings of course.
##TIME & PLACE
Thursday 7pm / 19 Uhr
Cafe Simitdchi - Kreuzberg - Adalbertstraße 97
View Larger Map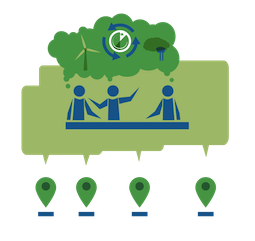 Hope to see some of you at this meeting. If you come for the first time, we encourage you to sign up to this forum and to leave a note here.
@sophia @Frans @Justine @cameralibre @Alice_audrey @Anna_Perrottet @Ina @MartinaSkender @transitionmica @eliana + you
###LINKS
OSCEdays global Webpage
OSCEdays Berlin Event Webpage
Berlin Event Organisation READ ME (with Links to protocols of earlier meetings)

###AGENDA
Published soon – Suggestions for it? Please post it in the thread.