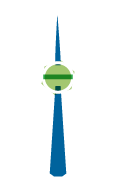 Hi, we will meet on Thursday April 16th, 2015, 18:30 at the Agora-Coworking Space in Neukölln.
###The goals of the meetings are:
Get to know each other
Take a look at the Agora-Venue
[Main] Develop a shared vision for the event: What do we mean by Circular Economy? What to we mean by Open Source? And what does it mean to create an Open-Source-Event with Open Source as an objective? We will take a look at the Open Definition and try to create a little document about our shared vision with Dos and Don'ts for the event that we then can also post in the forum.
Explore a bit, how we will collaborate.
Added: Talk about challenges. What do they mean for us and how do we want to find and organize challenges.
The meeting will last for approximately 2 hours. It is open for new people to join. If you come for the first time, it would be nice, if you let us know about it by posting a comment in this thread.
[update: ]
###AGENDA
INTRO
1 – Introduction Round
2 – Introduction of the global OSCEdays and the local Berlin event (Lars)
VISION
3 – Openness – what is Open Source and how to create an Open Source Event (Sam + Discussion)
4 – Circular Economy – what is Circular Economy (Alice, Sophia, Frans, Lars + Discussion)
BERLIN EVENT ORGANIZATION
5 – How to organize this event in Berlin together transparently – introduction & discussion of the Berlin READ ME (Lars)
6 – Introduction of the Circular Textile Challenge (Frans & Sophia)
7 – Introducing, inventing and building the "Challenge Curating Team": How do we want to find Challengers and Participants for the Berlin event, develop the content? (Lars)
8 – Team Building
9 – + please suggest topics
View Larger Map