###Update
Here is the whole Branding, new Illustrations and the design tool kit for 2016. As .ai & .svg - Thx Jenni.
OSCEdays2016_Design_TOOLKIT_v01.ai (675.9 KB)
---
Hi everyone,
the OSCEdays are as an open source project a lot about writing. So texts are created. Long texts are hard to read - at least for me - so I enjoy little illustrations between text.
Luckily last year our great designer @OTTILIE provided us some Illus and I used them a lot to separate long text blocks.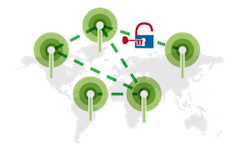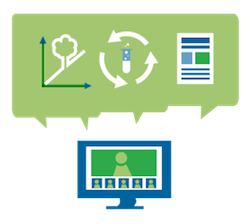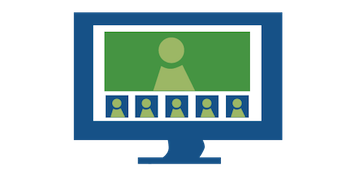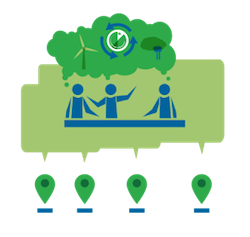 And some cities adapted the Tower idea and created their own city icons using the same style (helsinki and kuala lumpur for example)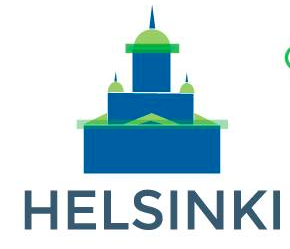 This year is time for some more. And I want to collect Ideas here with you.
In general I think it would be great if the new illustrations would work greatly together with the old ones. I think using the same colors is already a good start.
##What is new already
(1) We have this modular Grid this year in the main slide
UPDATE: Here is a whole folder full of new illustrations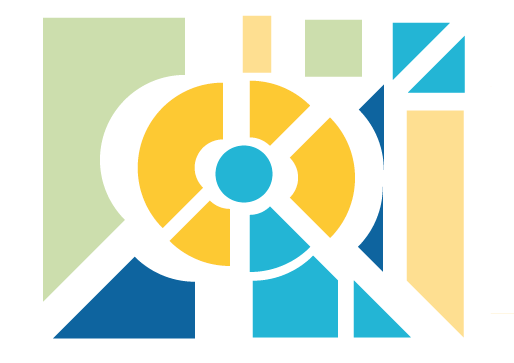 Jenni provided already some Plus Signs and Questions Marks in the same style
#Ideas
And here are some ideas:
##1 Assembly in Motion
We can have an "O" or and "OP" and a "C" or "CI" and some of the modular parts of the letters are not in place: It is like the puzzle sets itself together, a moment shot. -> So we show the modularity of the font and show things are in motion.
I think just "OPEN" & "CIRCULAR" are enough.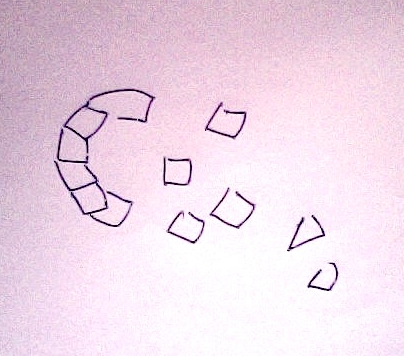 maybe the "O" needs to be almost full and the "P" next to it can be more loose. So someone can recognize what is going on. But some puzzle pieces work also I think.
##2 The owl and the penguin
Jenni, I and some others made an Open Source Themed Christmas Calendar this year. Jenni created a lot of funny illustrations for that. These two I think recolored in the OSCEdays colors would also work for us here and there (the penguin without the hat I think.)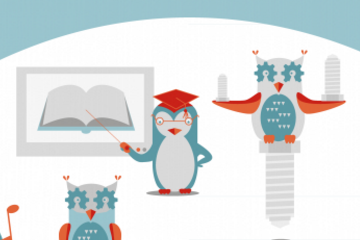 ##3 Assembling Buildings
Maybe people in a style like this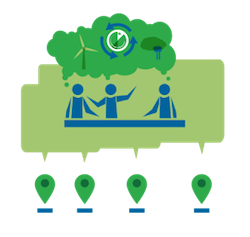 could sit together on a table and play with the modular puzzle pieces and build together well known buildings: the TV tower, or Koolhaas China Television Tower https://de.wikipedia.org/wiki/China_Central_Television_Headquarters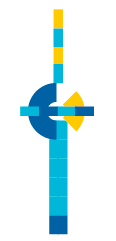 ##4 Hybrid-Objects
A Car with a House as a back (Half Car Half House). Half Bike half Lamp object.
stuff like that. Car and Bike = Things are in Motion. And the hybrid stuff shows Circular Economy - Everything can become other equally good stuff.
Google Search "Hybrid Objects"
---
###Any other ideas?