(part of the OSCEdays15 global reporting.)

---
##*
UPDATE: This call is closed but the global reporting team is still looking for people to join. Get started with the OSCEdays15 global Reporting READ ME.
---
#Call for global Reporters
The Open Source Circular Economy Days (OSCEdays) is a global event on Open Source for a sustainable Circular Economy, taking place from June 11th-15th. A network of 30+ cities is collaborating across the globe. Every city will held a local event (hackathon) to invent, prototype and implement the beginnings of a circular economy based on open source principles.
And the OSCEdays are looking for global reporters to connect all this cities with each other and the rest of the world.
#The Job
What is the job?
You will be updating and organizing this webpage - organize a live stream of interviews.
Your job is to get in touch with all the local organizers and arrange a date for an interview. The interviews can last between 10 and 25 minutes. Local organizers are supposed to tell a little bit about their event and show you around – with their laptop – who is there, what do they build, do, discuss etc. Get them to talk about their event, their motivations, ideas, show some examples etc.
You will help the global community to find a common ground and get to know each other.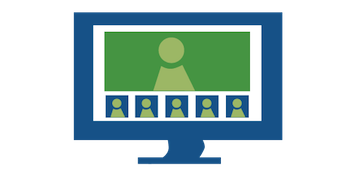 #Tech?
You are free to use the tech you like.
Google Hangouts might be a good option as it allows (1) live streaming and (2) automatically publishes to Youtube.
At the locations in the different cities this live-stream could be beamed to a wall. So there is a permanent connection between all the cities. And people from all over the world can plug-in to the event, regardeless if there is an event in their city or not.
#Your Ideas
This are just some general ideas. If you join the global team of reporters or build it, you are free to add your ideas and make this something relly exiting and interesting.
This is a job for volunteers. But maybe you have a youtube channel or a reporting project anyway or plan to build one. Feel free to use it and advertise it through this activity.
#Interested?
Great! Please get in touch with Sam @cameralibre & Lars @Lars2i (zimmermann.lars@email.de).
If you have general questions about the task, please post them here in this thread.