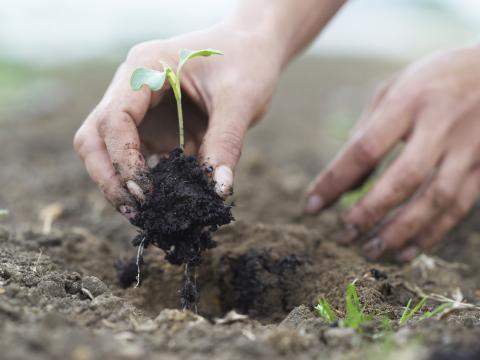 We are looking forward to the next sessions of our Urban Permaculture programm: This time its all about soil!
Soil is food – around 90% of our food in the EU comes from the land.
Soil is life – in one teaspoon of healthy soil, you will find from 100
million to 1 billion bacteria. This life below the surface we walk on is
far greater than and essential to the life above it.
To better help you understand YOUR soil, please bring (if available):
A jar half full of soil from your garden, or several if there are different areas.
Following a good and thorough look at what is the be all and end all
to a healthy earth and a healthy garden, we'll be showing you some easy
ways to compost in a city apartment (yes, reducing waste and improving
your soil).
Date: June 13th / Saturday
Time: From 1pm to 5pm
Price: 60 euros (payment is on the spot)
Location: Agora collective / Mittelweg 50, 12053 Berlin
Course language: English
Contact for all questions: theresa@agoracollective.org