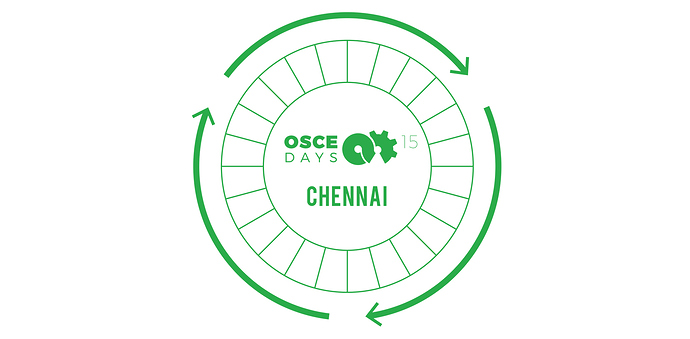 Summary
OSCEdays Chennai will focus on developing a board game that children (and adults) can use to learn about the circular economy. The emphasis will be on making gameplay interesting and educational, using elements familiar to players from their local environments. While the event will deal with challenges unique to India, we hope to end up with an adaptable game that can be customized to incorporate local challenges and opportunities anywhere in the world.
Background
We are group of environment conscious artists, engineers, architects, graphic designers and teachers. We have come together to organize this event as a participatory session with the local community, and have invited citizens and experts to join us. We decided to make this game, as quality learning aids that are fun and informative are hard to come by in Indian schools, especially in ones serving disadvantaged communities. Our attempt is the beginning of a longer process of continuous collaboration, to improve the quality of environmental education available to youngsters, and thereby encourage better stewardship of our planet.
The Challenge
Environmental education in Indian schools is often restricted to lessons in textbooks. These lessons are little more than lists of what is allowed and what isn't:
"Throw the garbage in the bin"
"Use both sides of your sheet of paper for writing"
"Do not cut trees"
In a country where local environmental challenges vary widely in scale and intensity, we believe introducing children (and adults) to the advantages of a circular economy, using elements familiar to them from their everyday life, will have a lasting impact. We want to show what happens after the garbage is thrown in the bin, or the paper is written and discarded. Bringing to light the systems that support our daily life, and how making them circular systems results in a win-win situation, will encourage players to start making small lifestyle changes that are relevant to their unique local settings.
Adaptability to local environmental conditions is a key focus area for our work. A teacher, whether in a village outside Chennai or in a neighbourhood in New Delhi, should be able to make their own version of the game, by building up from the material we develop and share on the common online platform. Harnessing recyclable and discarded materials to build the actual game, and involving players in continuously hacking the game as it is played, are other important goals we have.
Process
We will begin our daylong session with a short review of board games that the participants are used to. Both traditional and modern board games, familiar to children in India, will be discussed to identify aspects that could make our new game both fun and educational.
Participants will then continue as a large group, or split up into smaller groups (depending on number), to work on specific aspects of the game. We will have an initial prototype ready by the end of the session, and may even get to test it by inviting children from the neighbourhood to play with us.
After the event, the game will be documented and shared online for further development by the global community. Our team at OSCEdays Chennai will also work on testing it in local classrooms and refine it over the coming months.
Resources & Media
We plan to create a game that is based on cooperation, to show players that all of us need to come together to solve local environmental challenges. http://boardgames.about.com/od/cooperativegames/tp/Best-Cooperative-Games.htm
Call for Help
We are looking for inspiration. We are not aware of any Indian board game, which has attempted to teach young learners about caring for the environment. It would be great to get such examples from elsewhere.
Anybody who can help us with the process of designing a board game for school children, is invited to contact us through medaichennai@gmail.com.