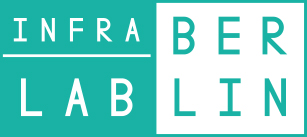 Who are we / Wer sind wir ?
We are the expert team circular economy of InfraLab Berlin http://infralab.berlin
What will we do / Was werden wir machen ?
We would like to gather all aspects of circular construction and elaborate a check-list or even guideline to design tenderings for circular construction projects. We need inputs on circular construction materials, flexible conception of space, considering separation of different waste streams within the building …
Time, Place & Supplies / Zeit, Ort und Ausstattung
Time & Place

Friday June 15th, 12:15-14:15

@Infralab WS1 (Challenger), OSCEdays Berlin 2018
_
The session shall take place on June, 15 from 12:00 to 2:00 pm.
We need three flip-charts and some chairs to work in groups.
We will have a short introduction panel and a closing session (15 min each).
Contact / Kontakt
Sylke sylke.freudenthal@veolia.com
Frieder frieder.soeling@bsr.de
Open Resources / Offenes Wissen