openLCA is a free, professional, open source Life Cycle Assessment (LCA) software with a broad range of features created by GreenDelta since 2006. It is suited for research, teaching, and business application, with a comprehensive portfolio of available databases, including ecoinvent and GaBi. (http://www.openlca.org )
You are wondering what LCA is about, how you can analyse the environmental impacts of your products or how openLCA (see screenshot below) helps in that process?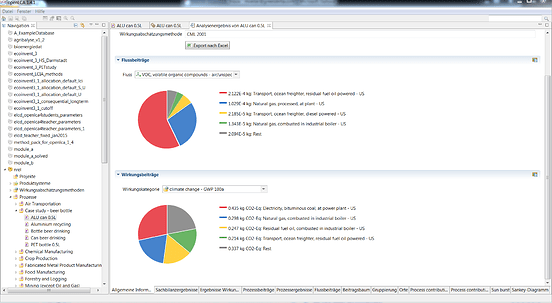 I will be on-site for a Q&A session on Saturday and hopefully we´ll collectively work on a case study about packaging. Do packaging-free goods really have a better impact on the environment??
Feel free to post questions in advance so we can discuss interesting topics on Saturday.
See you there,
Franziska

##Documentation
PAD: To allow participants to document this challenge in real-time, a collaborative Etherpad document has been set up here:
https://pad.oscedays.org/p/berlin_openlca-at-oscedays
FOLDER: To store and share documents, photos and other files relating to this challenge, please upload them to this challenge's cloud folder:
http://is.gd/openlcaoscedays