Today I received an email from someone who wants to republish the OSCEdays Mission Statement and was asking:
"I am asking OSCE Days for permission to reuse this content and what the appropriate credit/citation process might be if permission is granted."
I publish the answer here so we can use it again:
##Yes

you can reuse the content. Because all content on the OSCEdays website and in this forum is shared under the
Creative Commons Attribution Share Alike License 4.0

###You are free to:
Share — copy and redistribute the material in any medium or format
Adapt — remix, transform, and build upon the material
for any purpose, even commercially.
We cannot revoke these freedoms as long as you follow the license terms.
###Under the following terms:
Attribution — You must give appropriate credit, provide a link to the license, and indicate if changes were made. You may do so in any reasonable manner, but not in any way that suggests the licensor endorses you or your use.
ShareAlike — If you remix, transform, or build upon the material, you must distribute your contributions under the same license as the original.
---
##Appropriate Credit
How to give appropriate credit? This depends:
(1) Is there a name next to the text or image you found on our website or in the forum? Then please give the credit to that person. If you create an online publication please add a link to the place where you have found the information (the specific subpage or forum thread!) and to the Creative Commons License CC-BY-SA 4.0.
Example: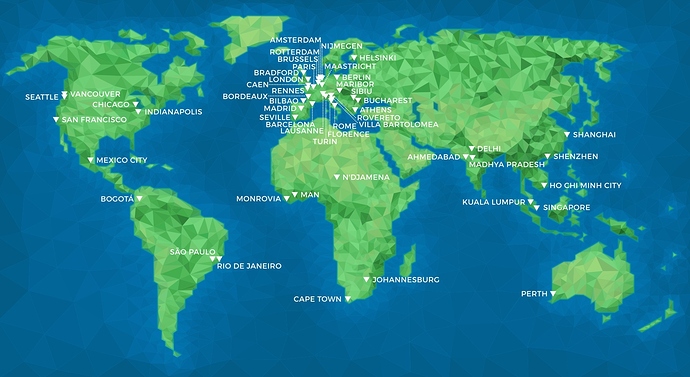 OSCEdaysWorldMap-2016, by Sam Muirhead, CC-BY-SA 4.0
(2) If there is no name next to the text, image or whatever then give attribution to "OSCEdays"
Example: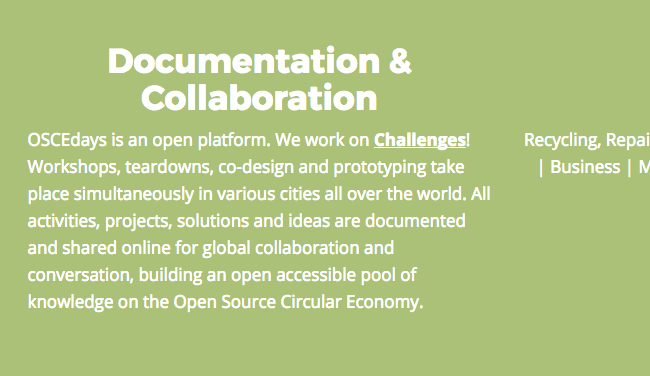 Documentation & Collaboration, by OSCEdays, CC-BY-SA 4.0
–
In print publications or video for example it can be sometimes difficult to share full links. We understand that and don't expect you to share links there. Although we are happy, if you do